TAMBAH DRAMA RECIPES |
Rendang Flavor Stir Fried Lontong
Preparation Time 10 minutes
Cooking Time 15 minutes
Serving Size 4 - 6 persons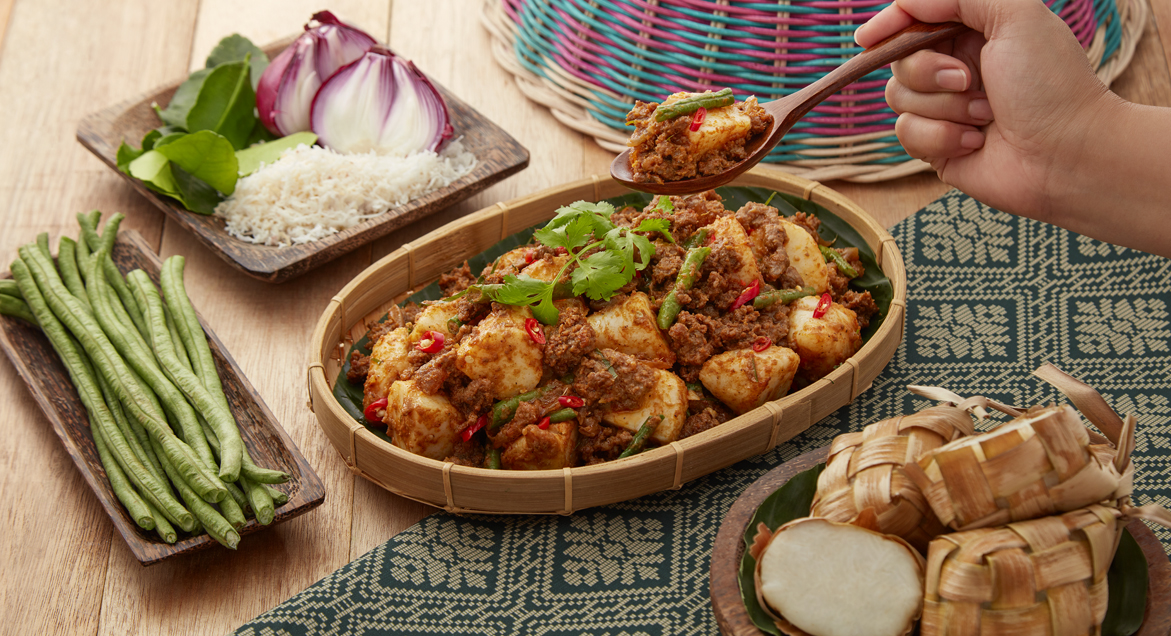 Ingredients
For cooking sauce (mixed well):
2 tbsp Kimball Mayonnaise
4 tbsp Kimball Oyster Sauce
2 tbsp Authentic coconut paste
6 tbsp Rendang paste


1 no Onion, sliced
350g Minced beef
2 tbsp Cooking oil


150 g Long beans, cut into 1" length
12 pcs Ketupat, cubed
6 pcs Kaffir lime leaves, thinly sliced
1 pc Turmeric leaf, thinly sliced
Salt and pepper to taste
Method
Heat up cooking oil in wok and sauté onion until fragrant. Then, add in beef and continue frying until well done.
Pour in cooking sauce and stir fry until fragrant. Add in long bean and stir fry for 30 seconds.
Add in ketupat, kaffir lime leaves and turmeric leaf. Mix well and season with salt and pepper. Serve immediately.
Chef tip: For those that prefer more gravy, do add on ½ cup coconut milk in step 2.