TAMBAH DRAMA RECIPES |
Stir Fried Fettuccine with Tomato Sauce
Preparation Time 10 minutes
Cooking Time 10 minutes
Serving Size 3 - 4 persons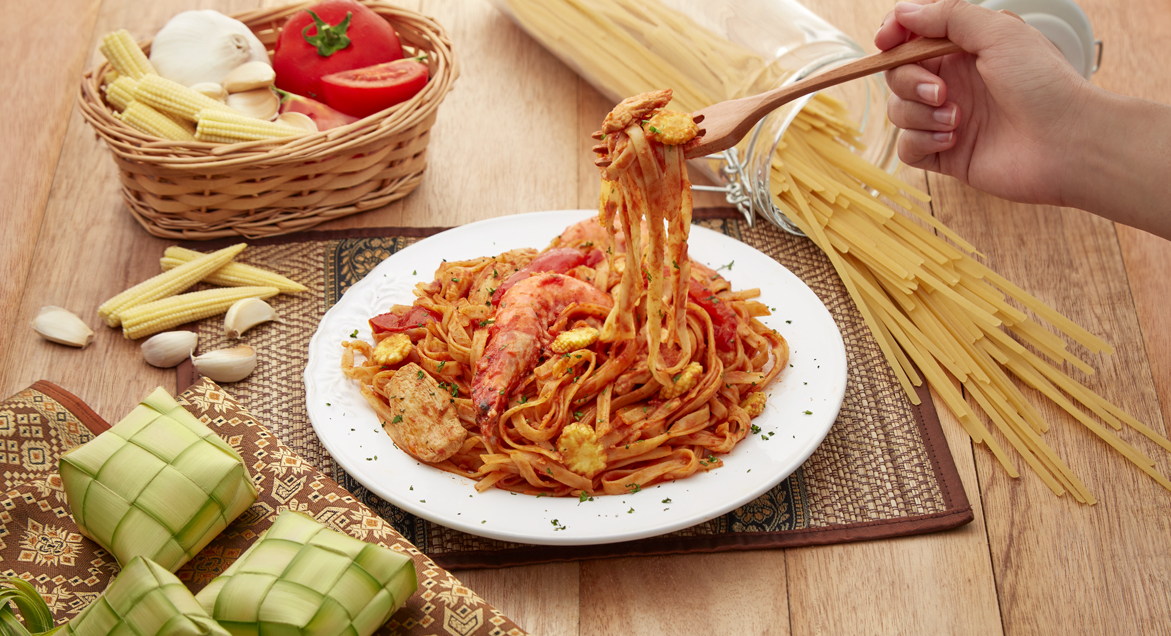 Ingredients
300g Kimball Fettuccine, cook as per instructions on packet


For cooking sauce:
8 tbsp Kimball Traditional Spaghetti Sauce
4 tbsp Kimball Oyster Sauce
5 tbsp Kimball Tomato Ketchup
3 tbsp Cooking oil
200g Chicken breast, sliced
3 pips Garlic, chopped
120g Prawn
80g Baby corn
160g Tomato, cut into wedges
30g Daun sup, chopped
Method
Heat up oil in a wok, stir fry chicken until golden browned. Then, add in garlic, prawn, baby corn and stir fry until cooked.
Pour in cooking sauce and tomato. Bring to a boil.
Lastly, add in Kimball Fettuccine and daun sup. Stir well and serve hot.
Chef tip: You can substitute the vegetables according to your liking such as capsicum, cauliflower and celery.