TAMBAH DRAMA RECIPES |
Dendeng Beef
Preparation Time 20 minutes
Cooking Time 40-60 minutes
Serving Size 4 - 6 persons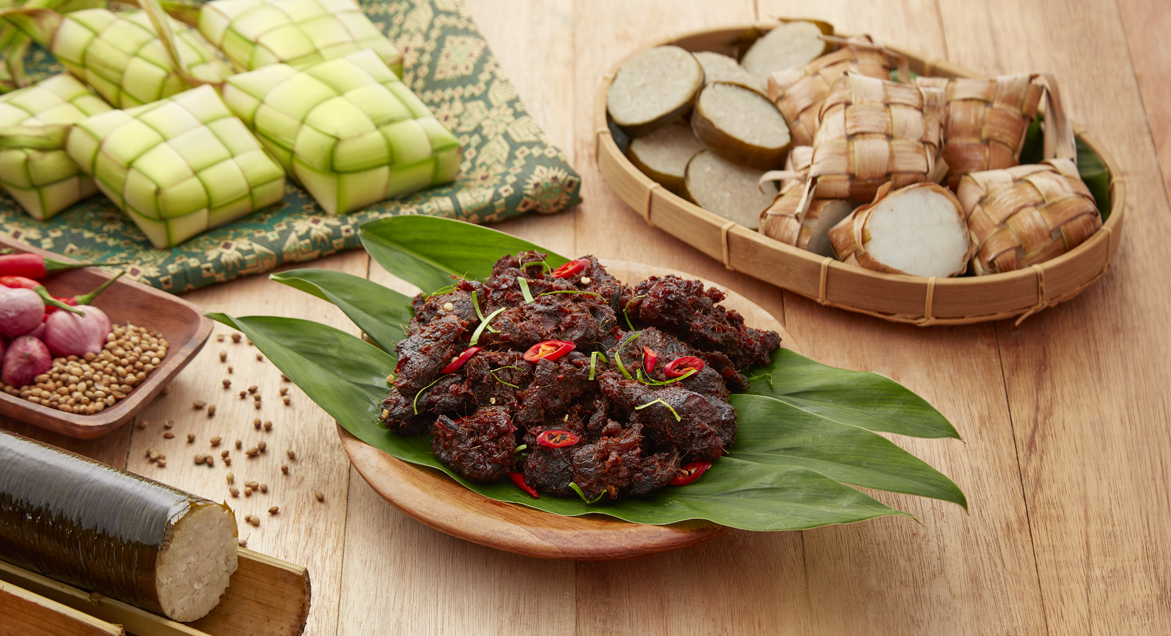 Ingredients
For beef marinade:
½ cup Kimball Oyster Sauce
4 tbsp Kimball Mayonnaise
3 tbsp Sweet soy sauce
1 kg Beef, thinly sliced


For blending(Blend to a fine paste):
15 nos Red chilli
250g Shallots
6 pips Garlic
60g Coriander leaves, include roots
6 stalks Lemongrass, white part
1 inch Galangal
1 ½ tsp Cumin seeds


1 Cup Cooking oil
Method
Marinate beef for 2 hours.
Heat up oil in wok and sauté blended ingredients until fragrant.
Add in beef and fry on medium low heat. Constantly turning to avoid burning the meat and continue frying until beef becomes dry. Serve hot.
Chef tip:
Marinating beef strips with mayonnaise helps to tenderize the meat.
Freeze the beef until slightly frozen before slicing. This will yield nice thin slices.