TAMBAH DRAMA RECIPES |
Creamy Cheesy Angel Hair Jajangmyeon
Preparation Time 15 minutes
Cooking Time 15 minutes
Serving Size 3 pax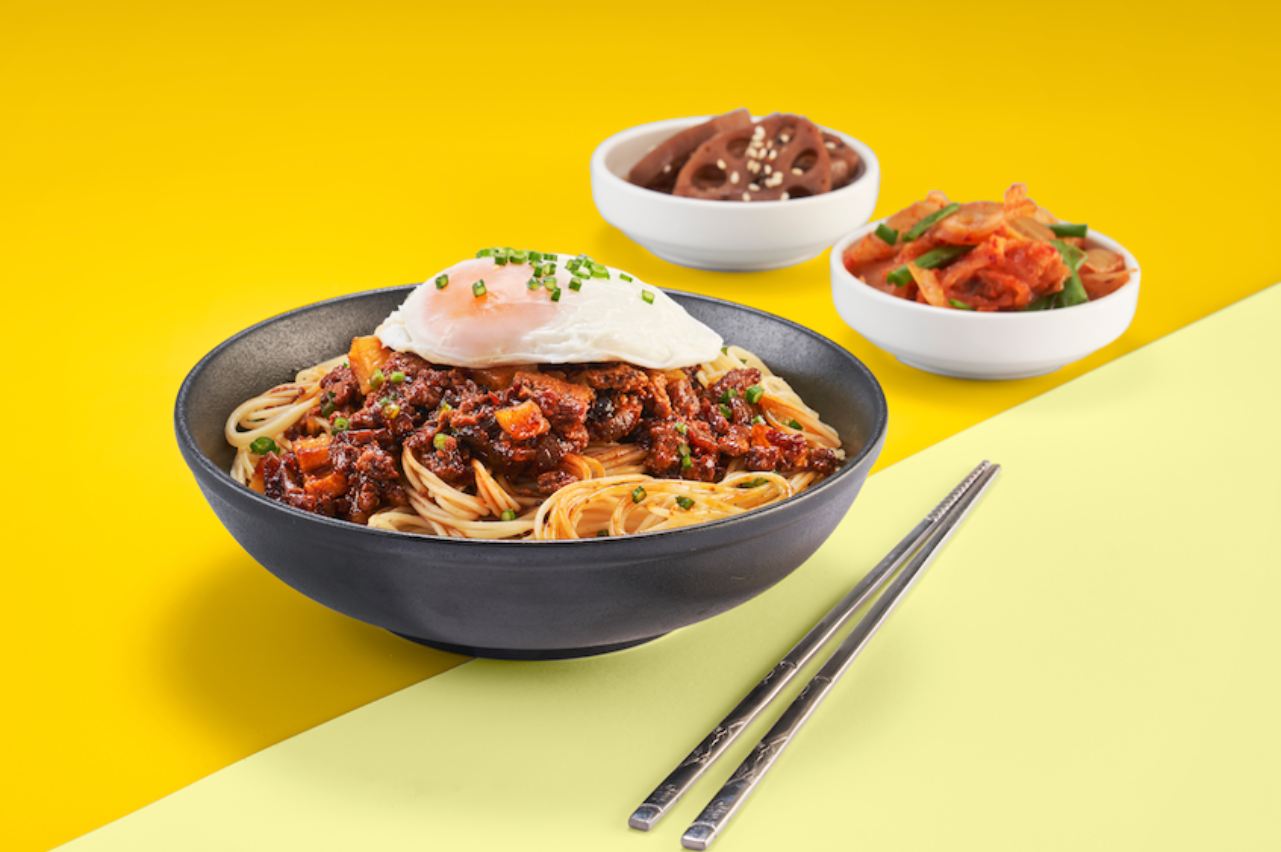 Ingredients
1 Tbsp Kimball Chilli Sauce
1½ Tbsp Kimball Tomato Ketchup
½ Tbsp Kimball Oyster Sauce
3 Tbsp Cheong Chan Thick Caramel Sauce
135g Kimball Angel Hair, Cook As Per Packet Instructions
160g Minced Chicken
70g Onion, Finely Diced
2 Tbsp Fermented Black Soy Beans, Finely Minced
100g Potato, Finely Diced
60g French Beans, Thinly Sliced
½ Cup Water
4 Sliced Cheddar Cheese, Finely Diced
1 Tbsp Cornstarch + 1 Tbsp Water
3 Nos Eggs, Poached
2 Tbsp Oil
Method
Heat up oil in a frying pan and sauté the onion and potato till soft then add in fermented black soybeans and chicken. Stir till well combined.
Next, add in water, all Kimball Sauces and Cheong Chan Thick Caramel Sauce. Bring to a gentle boil and simmer for 2 minutes.
Then, add in French beans, cheddar cheese and cook till the cheese has melted. Add in the cornstarch mixture and turn off the heat.
To plate up, place the cooked angel hair in a bowl and top it with meat mixture. Serve with poached egg.