TAMBAH DRAMA RECIPES |
Mee Goreng Mamak Sotong Penang
Preparation Time 15 minutes
Cooking Time 20 minutes
Serving Size 4-5 pax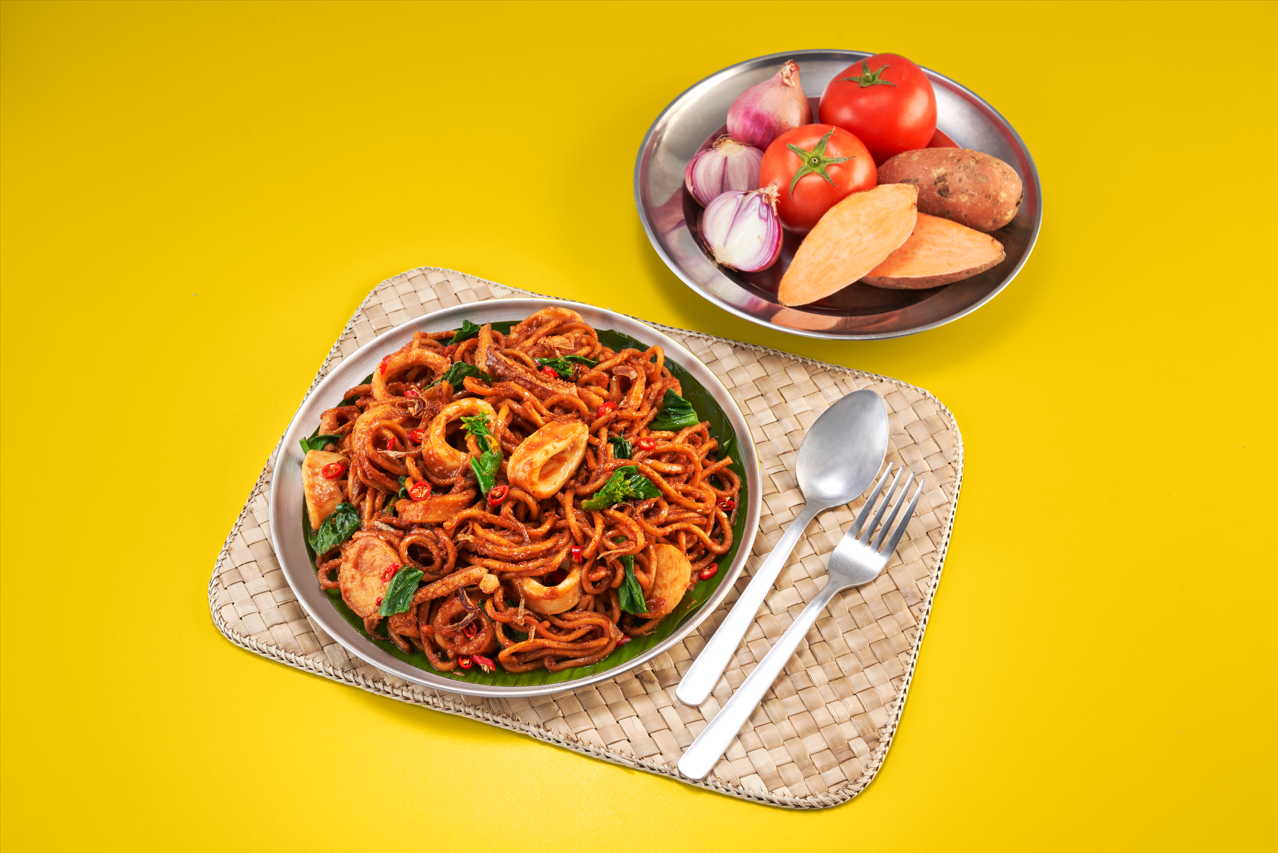 Ingredients
1 Tbsp Kimball Chilli Sauce
1 Tbsp Kimball Tomato Ketchup
2 Tbsp Kimball Oyster Sauce
2 Tbsp Cheong Chan Thick Caramel Sauce
Oil For Frying
80g Red Onion, Sliced
300g White Squid, Cut Into 1" Rings
150g White Fish Balls
100g Mustard Greens, Cut Into ½"
3 Tbsp Chunky Peanut Butter
130g Orange Sweet Potato, Boiled And Mashed To Pulp
1 Cup Water
300g Yellow Noodle (* Recommendation: use Kimball Dry Pasta for a healthier option)
Salt And Pepper To Taste
Method
Heat oil, sauté onions till fragrant. Add in white squid and white fish balls, fry till cooked.
Add in mustard greens, peanut butter, mashed sweet potato, all Kimball Sauces, Cheong Chan Thick Caramel Sauce and water. Stir till well combined.
Lastly, toss in the yellow noodles and let it simmer for 2-3 minutes. Dish up and serve.