TAMBAH DRAMA RECIPES |
Ikan Tongkol with Spicy Coconut Cream Gravy
Preparation Time 10 minutes
Cooking Time 20 minutes
Serving Size 4-6 pax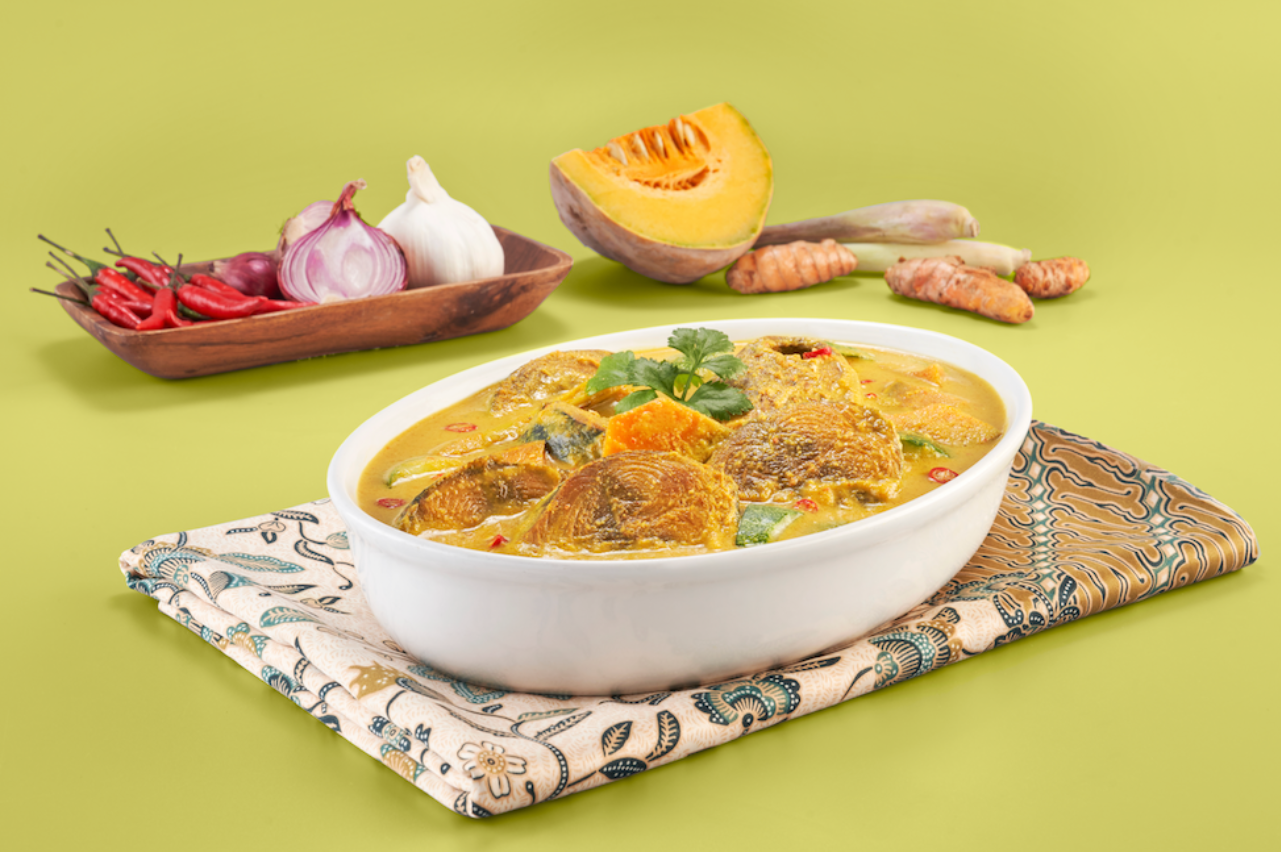 Ingredients
3 Nos Lemongrass, Lightly Smashed
400ml Coconut Milk
4 Cups Water
120g Pumpkin, Cut Into Cubes
3 Nos Tamarind Slices
120g Cucumber, Cut Into Cubes
10g Palm Sugar
½ Tsp Salt
       

Marinade Ingredients

:
2 Tbsp Kimball Chilli Sauce
1 Tbsp Kimball Tomato Ketchup
2 Tbsp Kimball Oyster Sauce
½ Tbsp Turmeric Powder
1kg Ikan Tongkol
Oil For Pan Frying
       

Blended Ingredients

:
3 Tbsp Kimball Oyster Sauce
200g Red Onions
30g Garlic
20g Ginger
10 Nos Bird's Eye Chilli
30g Fresh Turmeric
2 Tbsp Water
Method
Marinate the fish for 10 minutes with marinade ingredients. Then, pan fry the marinated fish till almost cooked and set aside.
Place blended ingredients, lemongrass, coconut milk & water into a pot. Bring to a gentle boil and let it simmer for 5 minutes.
Then, lower the heat and add in pumpkin & tamarind slices to simmer for 2-3 minutes.
Next, add in the cooked fish and simmer in the gravy for 5-6 minutes. Lastly add in palm sugar and salt. Mix well and dish up to serve.
(*Recommendation: Serve with Kimball Dry Pasta for a more balanced meal)