TAMBAH DRAMA RECIPES |
Stir Fried Macaroni with Sweet & Sour Gravy
Preparation Time 15 minutes
Cooking Time 15 minutes
Serving Size 5-6 pax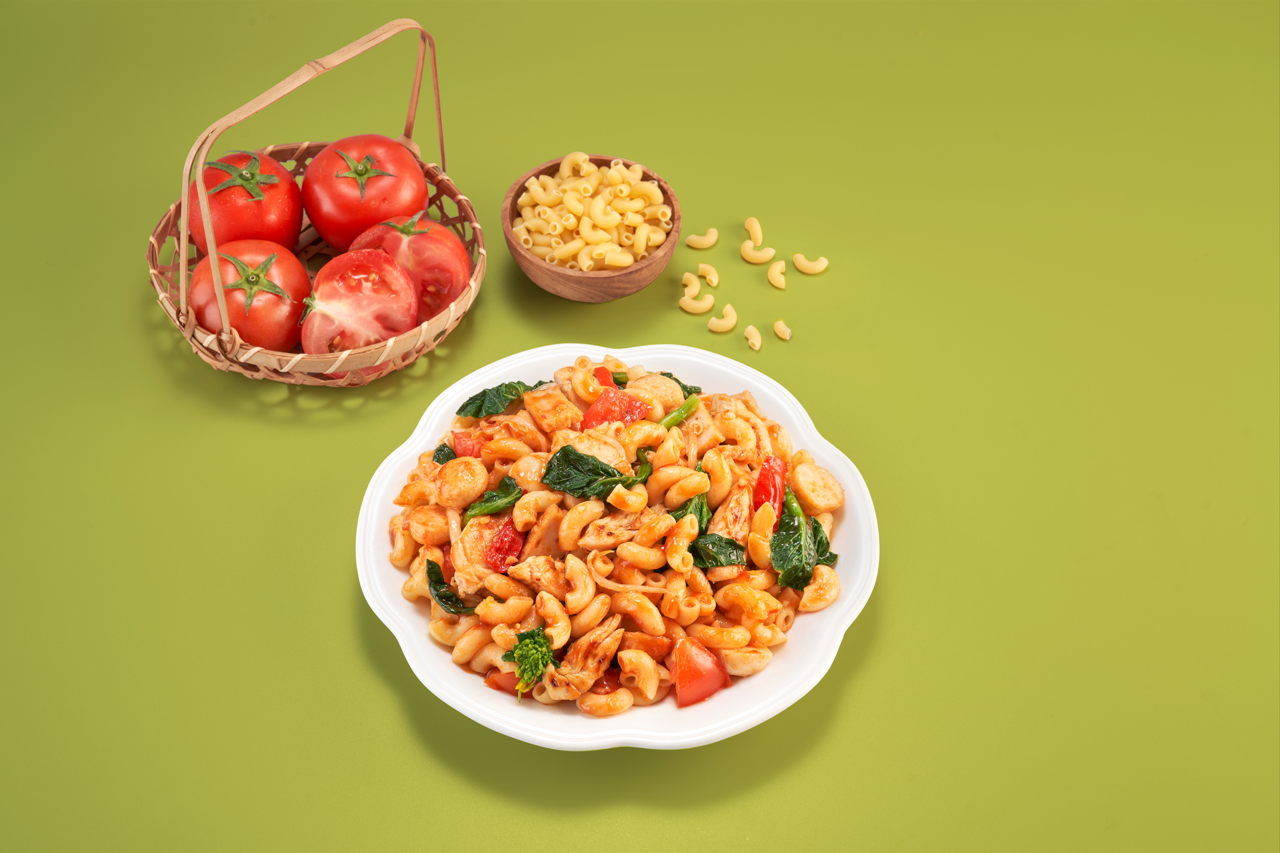 Ingredients
7 Tbsp

Kimball Chilli Sauce 

 

5 Tbsp

Kimball Tomato Ketchup

 

3 Tbsp

Kimball Oyster Sauce

 

400g

Kimball Macaroni, Cook As Per Instruction 

 

20g

Ginger, Minced

 

30g

Garlic, Minced

 

50g

Red Onion, Minced

 

2 Nos

Bird's Eye Chilli, Deseeded & Halved

 

350g

Chicken Breast, Sliced

 

170g

Fish Ball, Halved

 

3 Pcs

Fish Cake, Thinly Sliced

 

2 Tbsp

Soy Sauce

 

1 Cup

Water

 

150g

Mustard Green, Cut Into 1" Pieces

 

5 Nos

Tomato, Chunky Dice

 

150g

Bean Sprout

 

Oil For Frying

 
Method
Heat up oil and sauté the ginger, garlic, onion and bird's eye chilli till fragrant then add in the chicken breast and fry till cooked through.
Once done, add in the fish ball and fish cake then stir well.
Then, add all Kimball Sauces, soy sauce, water, mustard green and tomato, bring to boil.
Lastly, add Kimball Macaroni and bean sprout then give it a good stir till well combined. Dish up and serve immediately.