TAMBAH DRAMA RECIPES |
Grilled Lamb Shoulder Kimball
Preparation Time 15 minutes
Cooking Time 10-12 minutes
Serving Size 4–6 pax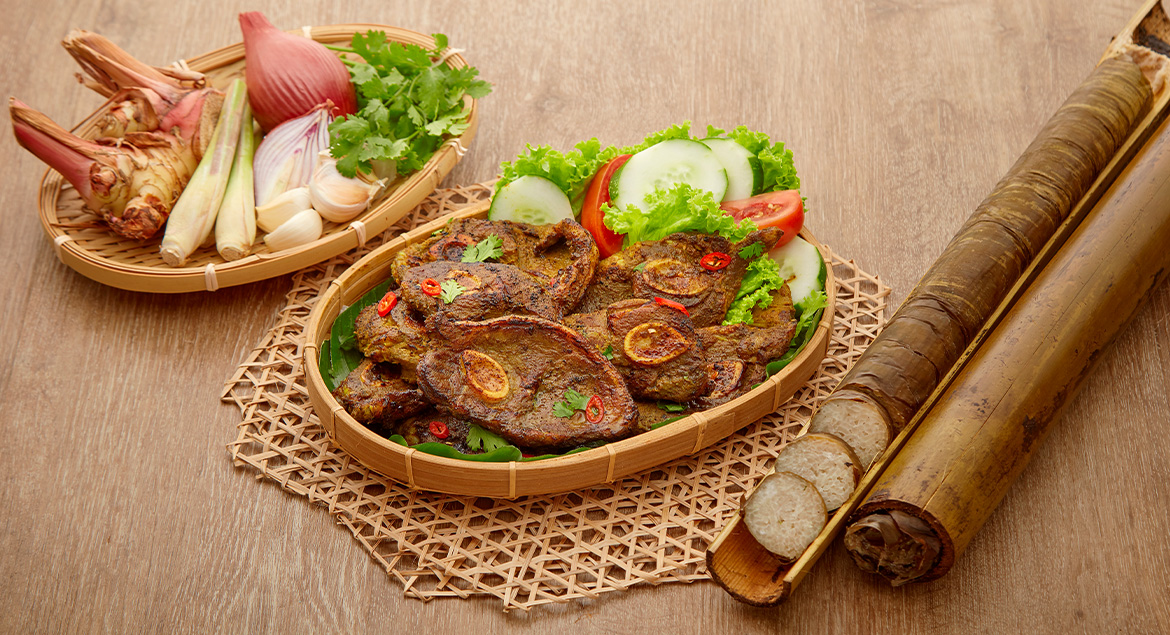 Ingredients
For lamb marinade:
3 tbsp Kimball BBQ Sauce
3 tbsp Kimball Chilli Sauce
2 tbsp Kimball Tomato Sauce
2 tbsp Soy sauce
Blend to a fine paste
2 cloves Garlic
2 stalks Lemongrass, white part
60g Onions
15g Galangal
30g Coriander
1kg Lamb shoulder, cut into 3"pieces
Oil for pan frying
Method
For lamb marinade, mix all ingredients together.
Rub each slice of lamb chop with marinade and pour over the remaining of marinade on top of the meat. Cover and marinate overnight in fridge.
Heat up oil in a frying pan and pan fry the lamb shoulder for 10-12 minutes or util desired doneness. Serve with desired side dishes.