TAMBAH DRAMA RECIPES |
Kimball One-Pot Mushroom Fried Rice
Preparation Time 10 minutes
Cooking Time 25 minutes
Serving Size 3 persons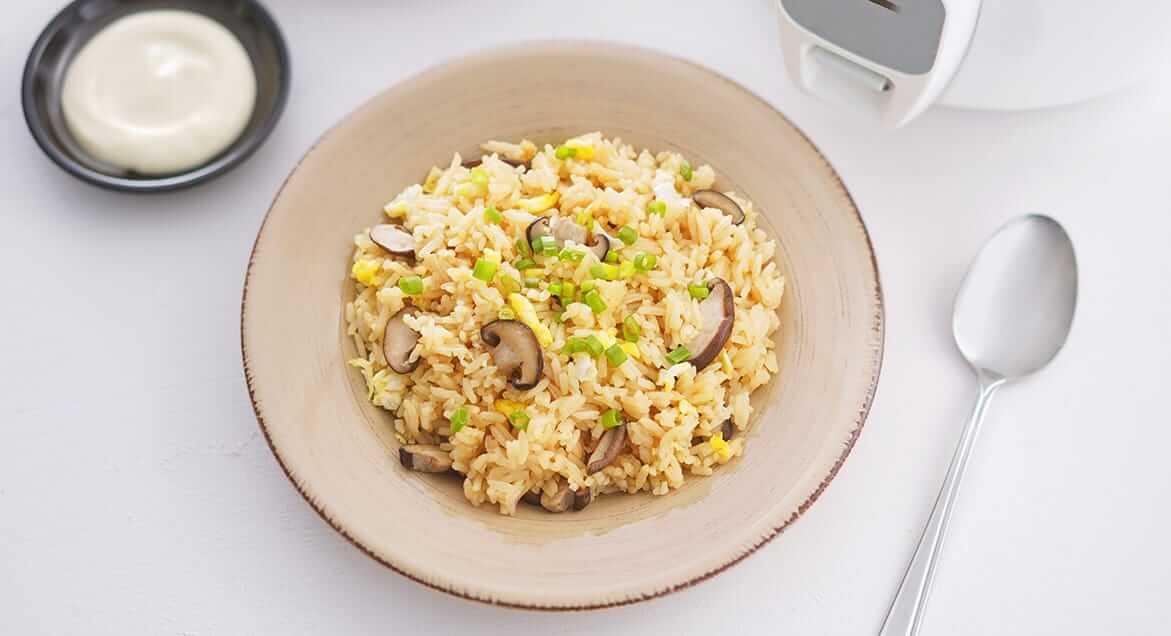 Ingredients
1 tbsp oil
2 cloves garlic, finely chopped
150g fresh shiitake mushrooms, cut into 4 parts
3 tbsp Kimball Oyster Flavored Sauce
1½ cups rice, rinsed
Ground black pepper, to taste
2¼ cups water
2 eggs, lightly beaten
4½ tbsp Kimball Mayonnaise
Method
Heat oil, sauté garlic and mushrooms in rice cooker pot until tender.
Add Kimball Oyster Flavored Sauce, rice, black pepper and water. Stir well and cover.
After 10 minutes, open cover to stir and continue to cook with lid on until rice is cooked.
Remove the lid on and stir in eggs. Cover and let it stand for 5 minutes for the eggs to set. Open cover and stir.
Serve fried rice with Kimball Mayonnaise at the side or drizzle on top of rice and stir before eating.