TAMBAH DRAMA RECIPES |
Kimball One-Pot Macaroni And Tofu Soup
Preparation Time 10 minutes
Cooking Time 30 minutes
Serving Size 3 persons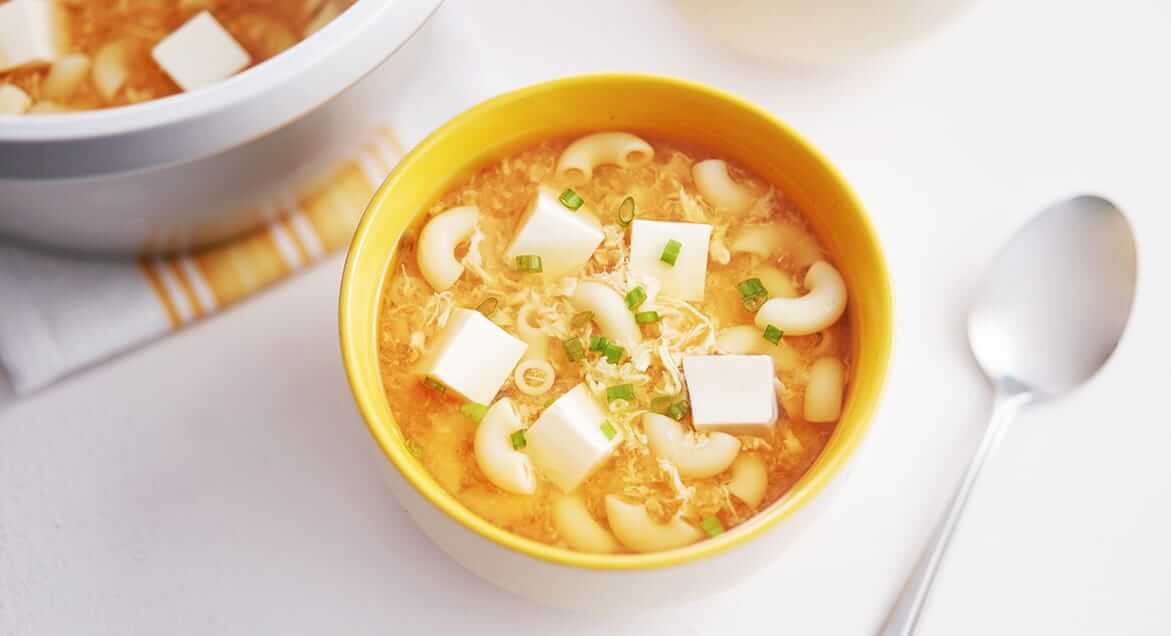 Ingredients
3 tbsp Kimball Oyster Flavored Sauce
3 tbsp Kimball Chili Sauce
1-2 tbsp lime juice
6 cups water
225g Kimball Macaroni
2 tbsp oil
Ground black paper to taste
1 block soft tofu, diced 2cm
2 eggs, lightly beaten
Sesame oil
Chopped spring onions
Method
Mix Kimball Oyster Flavored Sauce, Kimball Chili Sauce, lime juice and water in rice cooker pot.
Add Kimball Macaroni, oil, black pepper and stir well.
Cook for 15 minutes with lid then stir evenly.
Cook with cover for another 10 minutes, add tofu and drizzle egg.
Cover and continue to cook until pasta is cooked.
Drizzle sesame oil and sprinkle spring onions over the soup and serve immediately.