TAMBAH DRAMA RECIPES |
Kimball Special One-pot Chicken And Potatoes
Preparation Time 10 minutes
Cooking Time 25 minutes
Serving Size 3 persons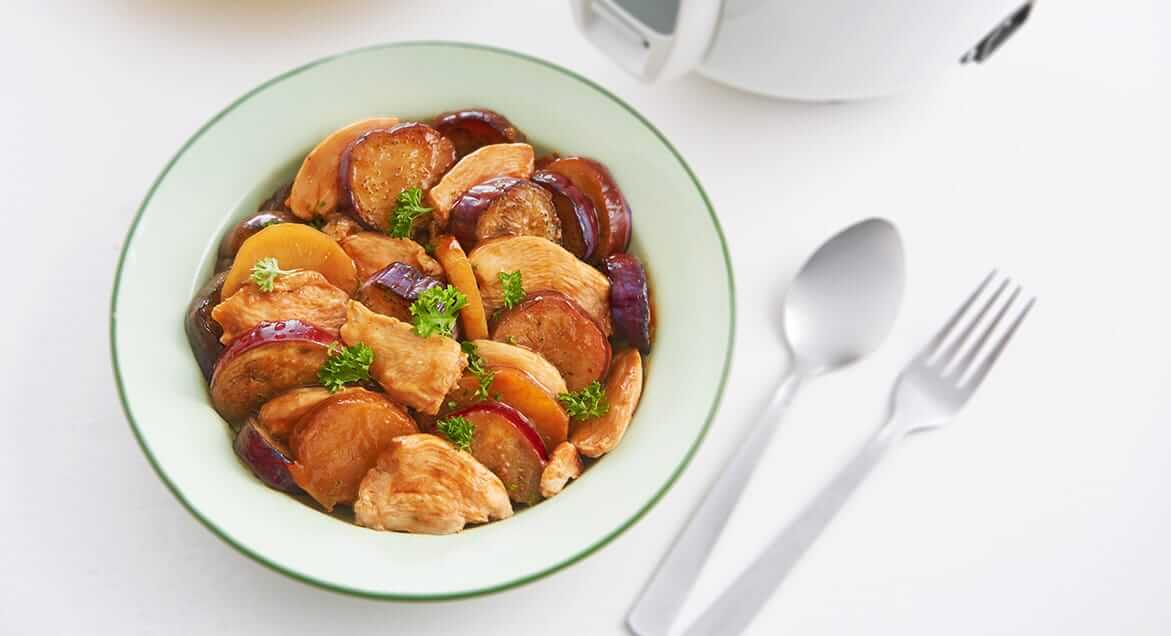 Ingredients
3 tbsp Kimball Oyster Flavored Sauce
4½ tbsp Kimball Tomato Sauce
1½ cups water
300g chicken breast, cut ¼ inch thick
1 potato, peeled and sliced ¼ inch thick
200g brinjal, cut ¼ inch thick
1 tbsp oil
Ground black pepper to taste
Method
Mix Kimball Oyster Flavored Sauce, Kimball Tomato Sauce, black pepper and water in rice cooker.
Place chicken at the base of pot, layer potato slices on top then brinjal slices. Repeat until all ingredients have been used up.
Drizzle oil over the top. Cover and cook for 15 minutes.
Stir gently then continue to cook until potatoes are tender.