TAMBAH DRAMA RECIPES |
Kimball One-Pot Chicken Pasta
Preparation Time 5 minutes
Cooking Time 30 minutes
Serving Size 3 persons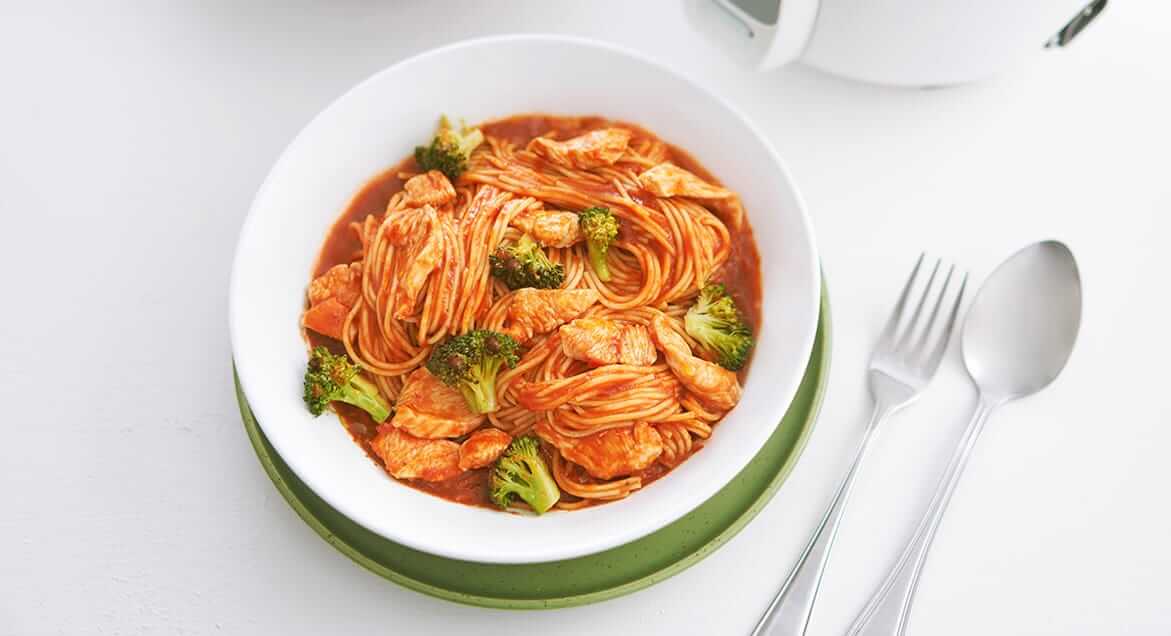 Ingredients
350g Kimball Traditional Spaghetti Sauce
4 cups water
200g Kimball Angel Hair
200g chicken breast, diced small
Ground black pepper to taste
1 tbsp oil
110g broccoli, cut into small florets
Method
Mix Kimball Traditional Spaghetti Sauce and water in rice cooker pot.
Add Kimball Angel Hair, chicken breast, black pepper and oil.
Cook for 15 minutes then open lid and stir. Close lid.
Continue to cook for another 10 minutes and add broccoli to rice cooker.
Cover pot and cook until pasta is soft and tender.