TAMBAH DRAMA RECIPES |
Kimball Tomato Chickpea Rice
Preparation Time 10 minutes
Cooking Time 45 minutes
Serving Size 8-10 persons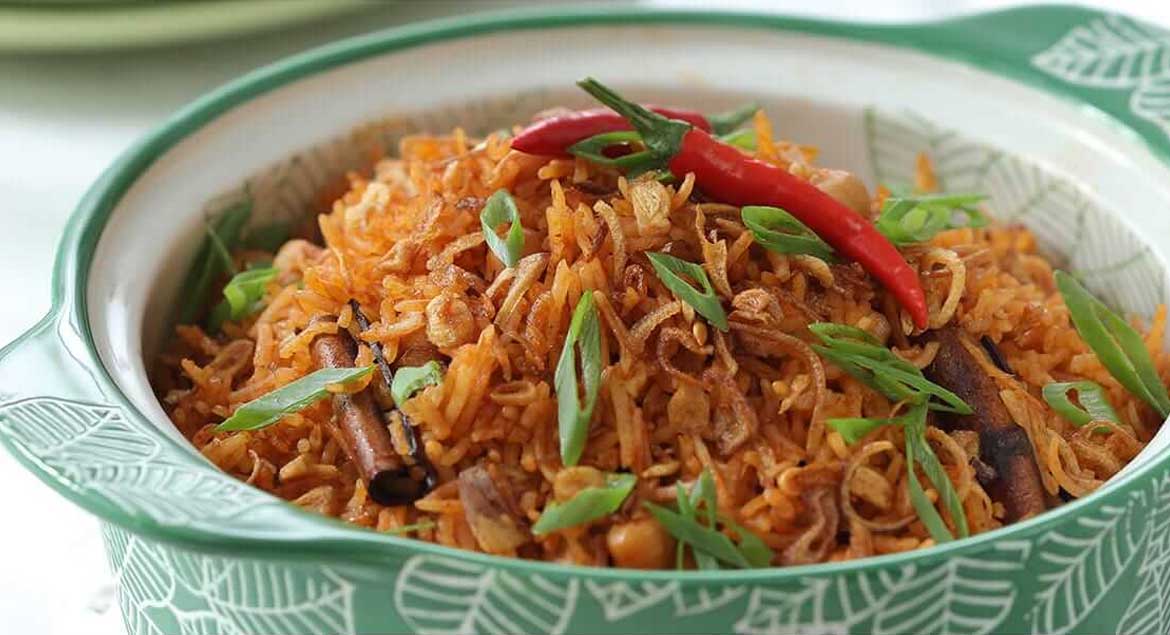 Ingredients
2 Tbsp oil
2 Tbsp ghee, butter or margarine
Spices (4cm cinnamon, 2 star anise, 3 cardamoms, 5 cloves)
1 onion, thinly sliced
3cm ginger, finely shredded
6 cloves garlic, thinly sliced
500g Basmati rice, washed and drained
215g Kimball Tomato Puree
1 Tbsp Kimball Oyster Flavored Sauce
600ml light chicken stock
1 tsp salt
1 tsp sugar
2 pandan leaves, tied into a knot
425g Kimball Chickpeas, drained
3 Tbsp fried shallots
celery leaves
Method
Heat oil and ghee in a large pot over medium heat and add spices. Fry spices 30 seconds. Add onion, ginger and garlic and fry until golden brown.
Add rice and stir-fry for 2 minutes. Add Kimball Tomato Puree, Kimball Oyster Flavored Sauce, chicken stock, salt, sugar and pandan leaves. Bring to the boil and stir occasionally until most of the liquid has been absorbed. Add Kimball Chickpeas and stir carefully to avoid breaking the beans.
Cover pan and turn down the fire and cook for 20 minutes. Fluff up rice, garnish with fried shallots and celery leaves and serve immediately.
TIP: You can also cook this dish in rice cooker.