TAMBAH DRAMA RECIPES |
Kimball Grilled Bbq Chicken Chop
Preparation Time 20 minutes
Cooking Time 25 minutes
Serving Size 4 persons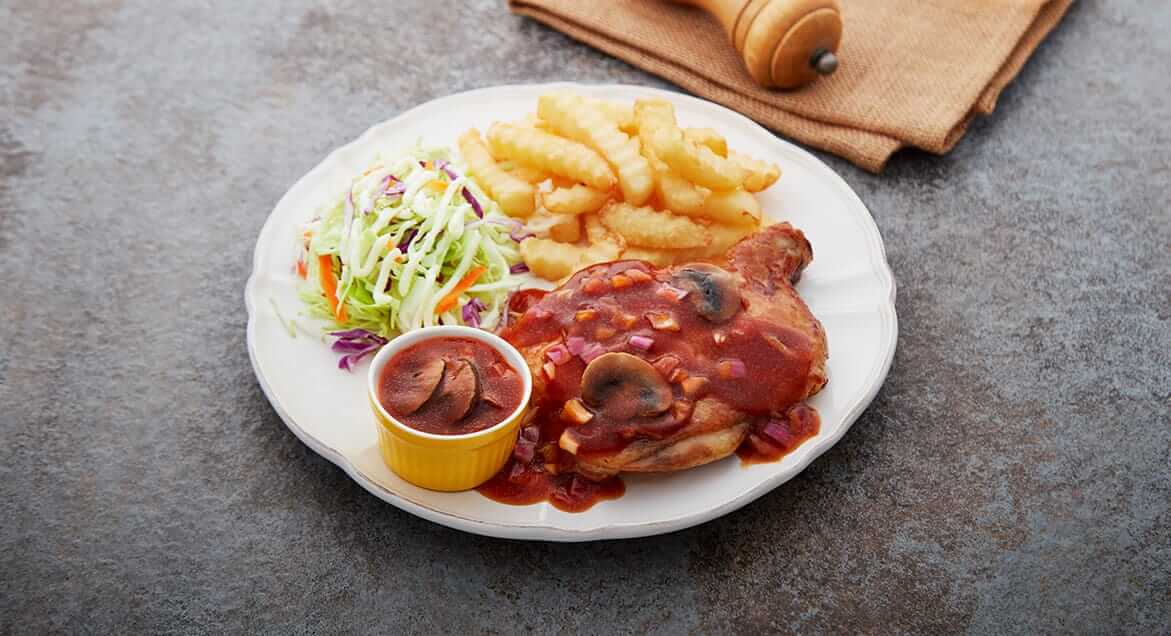 Ingredients
4 pieces chicken thigh (boneless and flattened with mallet)
2 tbsp cooking oil
1 large onion, diced
1 ½ cups mushrooms, sliced


Ingredient A (Mix well)
½ tsp salt
½ tsp pepper
¼ cup Kimball BBQ Sauce
2 tbsp cooking oil


Ingredient B (Stir well)
½ cup Kimball BBQ Sauce
2 tbsp Kimball Tomato Sauce
300ml water
Method
Season chicken with Ingredient A and set aside for 10 minutes.
Cook chicken on grill pan over medium heat for 10 minutes per side. Transfer to serving plate.
Next, heat oil and cooking onions and mushrooms until softened.
Add Ingredient B and simmer for 5 minutes.
Serve gravy with grilled chicken.