TAMBAH DRAMA RECIPES |
Kimball Bbq Beef Ribs
Preparation Time 10 minutes
Cooking Time 3 hours & 15 minutes
Serving Size 4 persons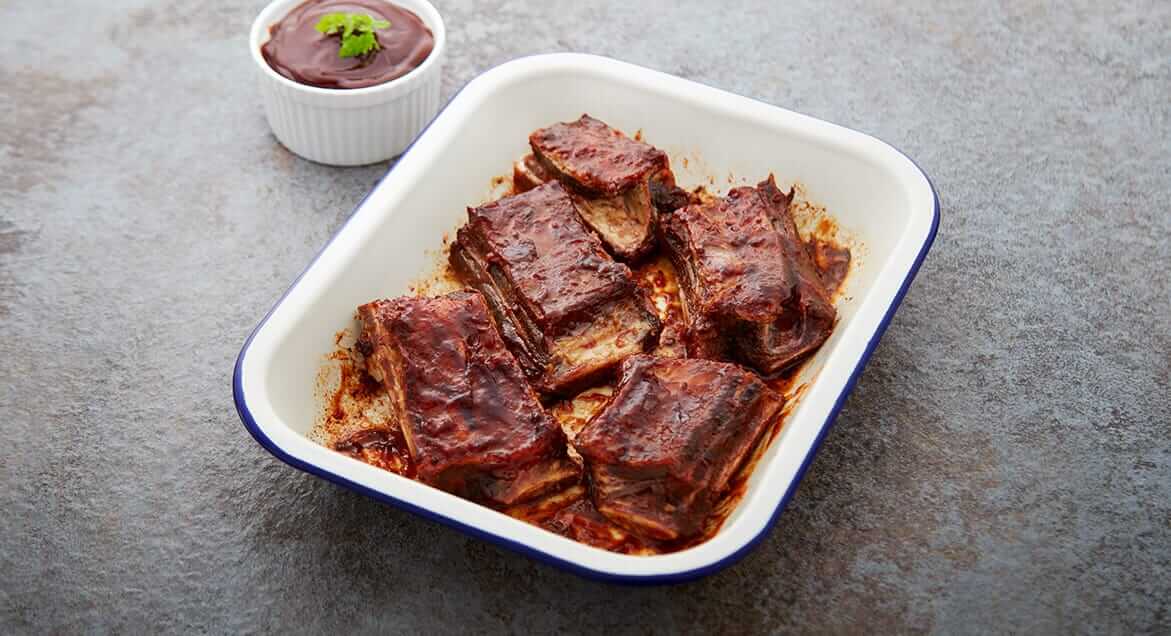 Ingredients
1.5kg beef ribs
½ cup Kimball BBQ Sauce


Ingredients A (Mixed together)
2 tsp salt
2 tsp chilli powder
2 tsp ground cumin
2 tbsp brown sugar
Method
Rub Ingredient A all over ribs and place on baking tray lined with aluminium foil. Cover ribs loosely with another sheet of foil and seal to enclose ribs.
Roast ribs in 125°C preheated oven for 3 hours until tender.
Remove tray from oven, discard top sheet foil and brush ribs with Kimball BBQ Sauce.
Increase oven temperature to 180°C and continue to roast ribs for 15 minutes until brown.