TAMBAH DRAMA RECIPES |
Kimball Bbq Chicken Stew
Preparation Time 15 minutes
Cooking Time 50 minutes
Serving Size 4 persons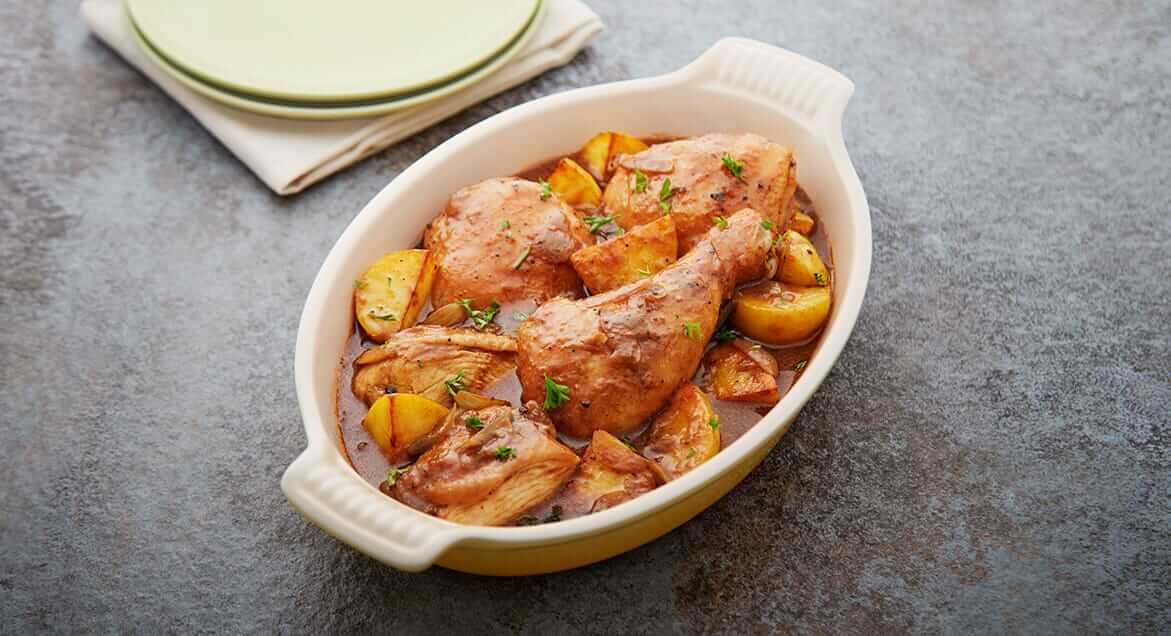 Ingredients
600g chicken, cut into 5cm pieces
½ cup Kimball BBQ Sauce
4 tbsp cooking oil
3 small potatoes, peeled & quartered
2 cups water
2 medium onions, thickly sliced
1 tbsp Cheong Chan thick caramel


Ingredients A (Pound into a fine paste)
2cm ginger
4 cloves garlic
1 tsp black peppercorns
½ tsp salt
Method
Marinade chicken with Kimball BBQ Sauce for 30 minutes.
Heat oil and fry potatoes on medium heat till golden brown. Set aside.
Fry ingredient A in remaining oil for 5 minutes. Add chicken and cook for 10 minutes.
Add water and simmer for 20 minutes.
Next, add fried potatoes, onions and thick caramel. Cook 10 minutes till tender.