TAMBAH DRAMA RECIPES |
Roti John Buttermilk
Preparation Time 15 minutes
Cooking Time 15 minutes
Serving Size 3–4 pax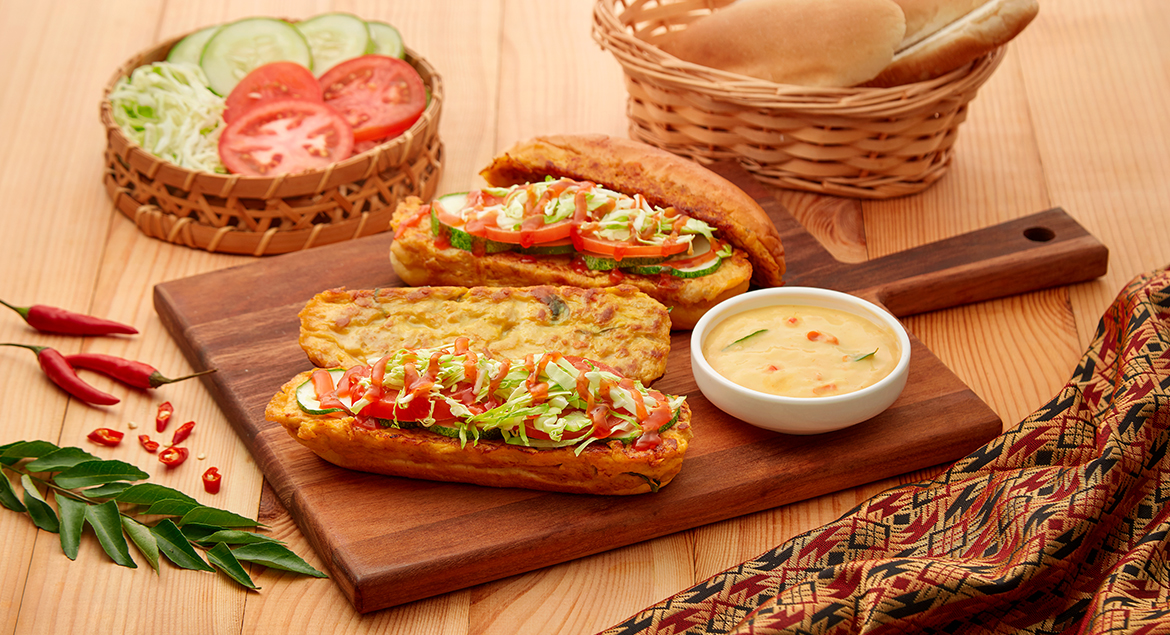 Ingredients
1 can Kimball Creamy Buttermilk Pasta Sauce
6 tbsp Kimball Chilli Sauce
2 tbsp Butter
50g Onion, finely chopped
1 Bird's eye chilli, deseeded and finely minced
3 sprigs Curry leaves, finely chopped
4 pcs Chicken burger patty, crushed
5 nos Eggs
6 pcs Frankfurter buns
1 small Cucumber
1 medium Tomato
½ cup Cabbage, finely julienned
1 tbsp Butter for frying
Method
Heat up the butter in a frying pan and sauté onion, bird's eye chilli and curry leaves till fragrant. Then, add in the chicken burger patty and stir fry till fully cooked, set aside to cool.
In a large mixing bowl, whisk the eggs with the Kimball Creamy Buttermilk Pasta Sauce until well combined then add in the burger patty mixture. Mix well and set aside
To make Roti John, cut the buns lengthwise and spread with butter. Heat up a nonstick pan with some butter, pour in egg mixture and fry for 1 minute. Put the buttered buns facing down on top of the egg mixture, gently press down and continue to fry for another minute. Flip the buns and pan fry for another 30 second.
Turn off heat and remove buns from frying pan. Top the buns with cucumber, tomato, cabbage and a drizzle of Kimball Chilli Sauce. Ready to be served.