TAMBAH DRAMA RECIPES |
Spicy Creamy Chicken
Preparation Time 15 minutes
Cooking Time 30 minutes
Serving Size 6–8 pax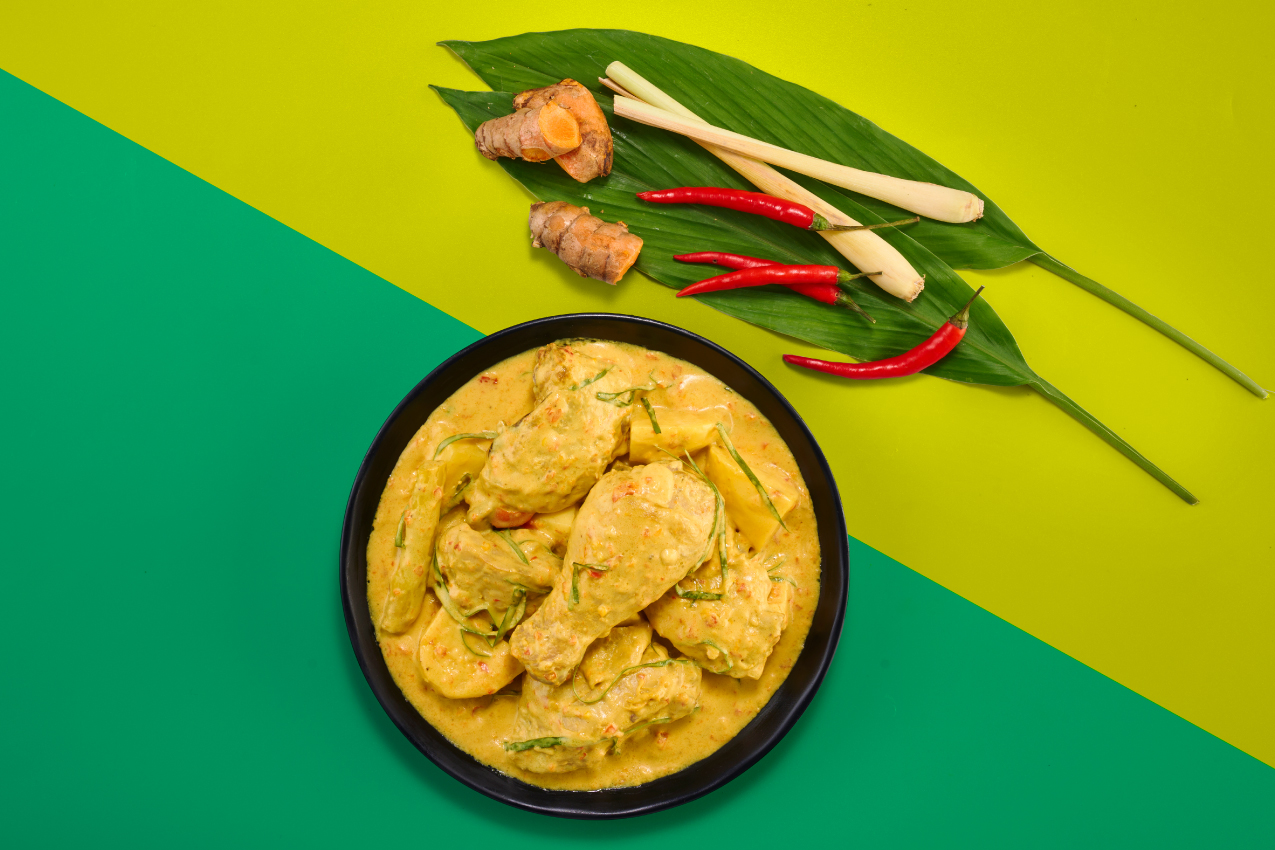 Ingredients
1 Tbsp

Kimball Chilli Sauce

 

2 Tbsp

Kimball Oyster Sauce

 

2 Tbsp

Oil

 

15 Nos

Bird's eye chilli, blend finely

 

2 inch

Fresh turmeric, blend finely

 

1.2Kg

Chicken, cut into 18-20 pcs

 

3 Stalks

Lemongrass, bruised

 

500ml

Coconut Milk

 

250g

Potato, cut into 1,5" cube

 

3 Pcs

Tamarind slice

 

2 Pcs

Turmeric leaves, thinly sliced

 

½ Tsp

Salt

 
Method
Heat up oil in a pan and fry the chicken until lightly browned.
Add the blended ingredients, lemongrass, coconut milk and potato. Bring to a gentle boil then turn down the heat to medium high.
Stir occasionally until chicken is fully cooked. Then, add in tamarind slice, turmeric leaves, salt and all Kimball sauces.
Stir until well combined and bring to a boil for 5 minutes. Ready to serve.