TAMBAH DRAMA RECIPES |
Spicy Fried Chicken Fillet
Preparation Time 10 minutes
Cooking Time 15 minutes
Serving Size 4 persons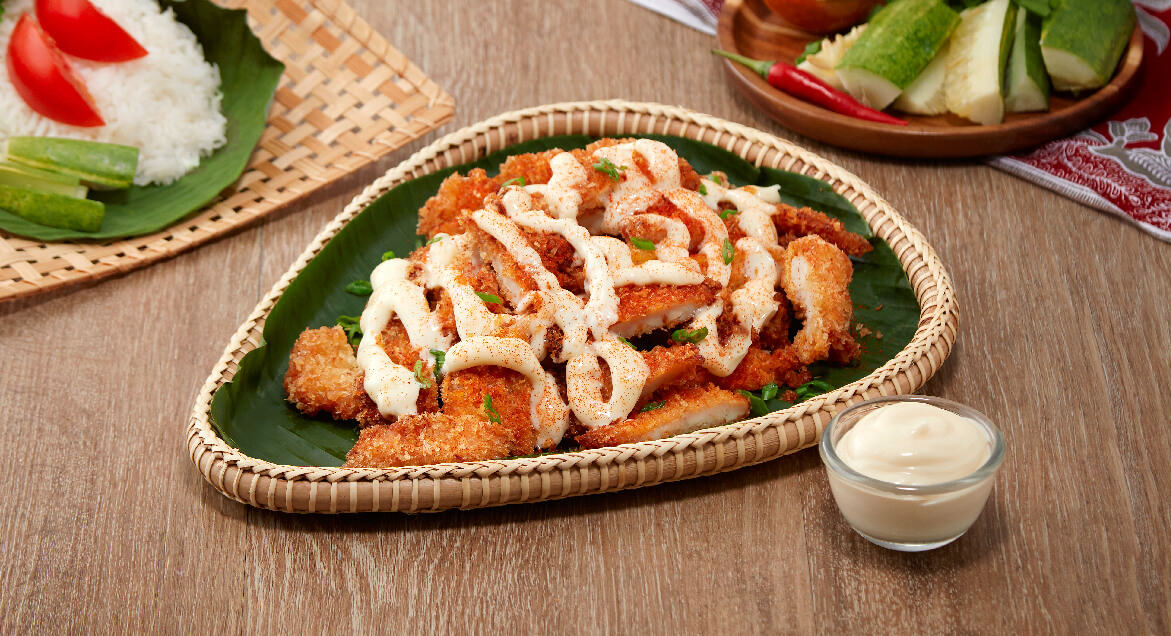 Ingredients
550g Chicken breast, flatten by mallet


For Chicken Marinate
4 tbsp Kimball Mayonnaise
2 tbsp Kimball Oyster Sauce
½ tbsp Chili powder
1 tsp Salt
1 tsp Pepper
Oil for deep frying


Cooking oil for frying


For Flour Mixture
2 tbsp Rice Flour
2 cups Bread crumb


For Topping
3 tbsp Kimball Mayonnaise
1 tbsp Chili Powder
½ tsp White pepper
Method
For chicken marinate, mix all ingredients until well combined. Add in chicken and marinade for 30 minutes.
For flour mixture, mix all ingredients together. Coat chicken fillets with flour mixture.
Heat up oil in a frying pan, deep fry chicken fillets until golden brown or fully cooked.
Drizzle topping on top of the fried chicken and serve hot.
Chef tip: Marinate chicken with mayonnaise keeps chicken more tender and flavorful