TAMBAH DRAMA RECIPES |
Angel Hair Fried Assam Laksa
Preparation Time 15 minutes
Cooking Time 10 minutes
Serving Size 4 pax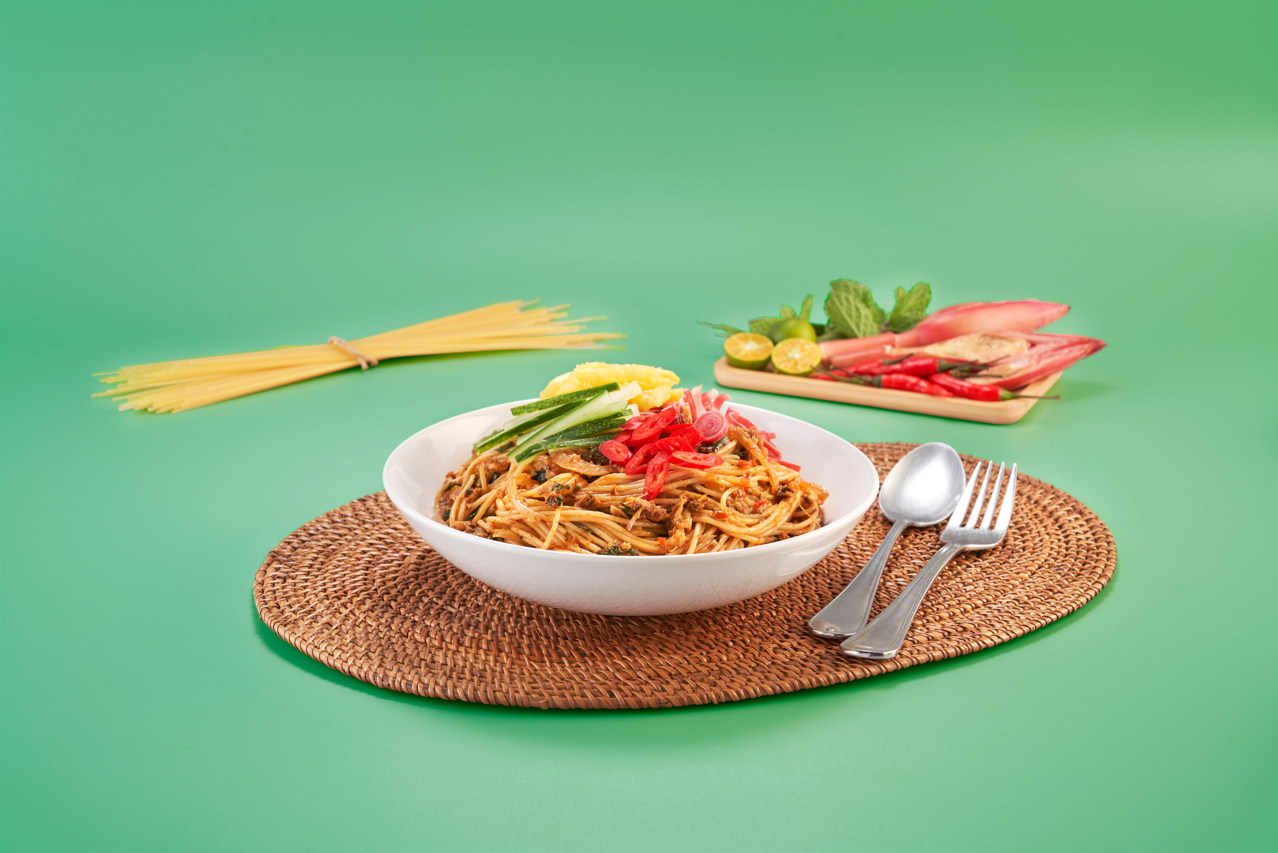 Ingredients
4 Tbsp Kimball Chilli Sauce
1 Tbsp Kimball Tomato Ketchup
2 Tbsp Kimball Oyster Sauce
120g Kimball Angel Hair, cook as per packet instructions
Oil for frying
50g Red onions, thinly sliced
80g Pineapple, thinly sliced
½ Cup Mint leaves, thinly sliced
½ Cup Laksa leaves, thinly sliced
3 Tbsp Torch ginger flower, finely chopped
2 Nos Bird's eye chilli, deseeded and minced
1 Can/230g Sardine fish, rinse away tomato sauce
4 Nos Calamansi
       

For garnishing

:
Cucumber, thinly sliced
Pineapple, thinly sliced
Torch ginger, thinly sliced
Red chilli, thinly sliced
Method
Heat up oil in a frying pan, sauté red onions, pineapple, mint leaves, laksa leaves, torch ginger flower and bird's eye chilli till fragrant.
Next, add in the sardines and lightly mash them. Then, add in all Kimball Sauces and mix well.
Lastly, toss in the Kimball Angel Hair and stir till well combined, squeeze the calamansi juice and toss again.
Dish up and garnish with desired ingredients. Serve immediately.