TAMBAH DRAMA RECIPES |
Kimball Cheesy Baked Macaroni
Preparation Time 10 minutes
Cooking Time 20 minutes
Serving Size 4 persons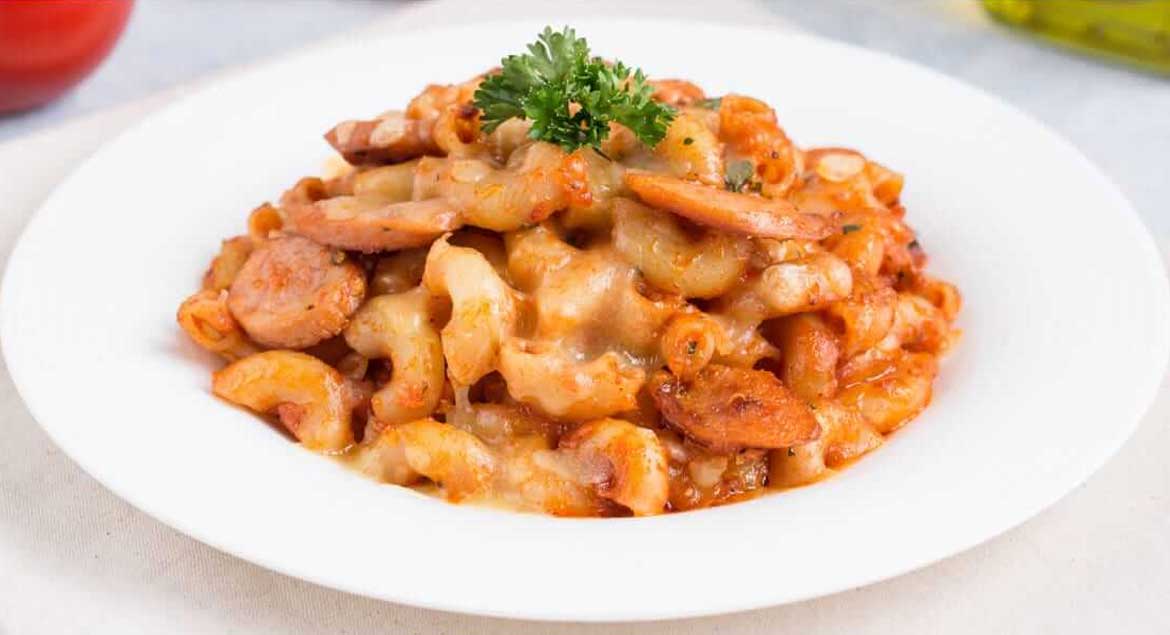 Ingredients
350g Kimball Traditional Spaghetti Sauce
200g Kimball Macaroni, cooked as per instruction on packaging
2 tbsp butter
2 tbsp all-purpose flour
5pcs sausages, cut into 1cm length
200g cheddar cheese, grated
salt, to taste
black pepper to taste
Method
Melt butter, mix in flour and stir until smooth. Add in Kimball Traditional Spaghetti Sauce and cook for 2 minutes. Remove from heat.
Mix in sausages, Kimball Macaroni and half of the cheese. Season to taste.
Spoon mixture into a lightly greased casserole dish. Top with remaining cheese.
Bake at 200°C for 15 minutes or until bubbly.