TAMBAH DRAMA RECIPES |
Kimball Beef Kebab
Preparation Time 10 minutes + 1 hr (marinate)
Cooking Time 20 minutes
Serving Size 4 persons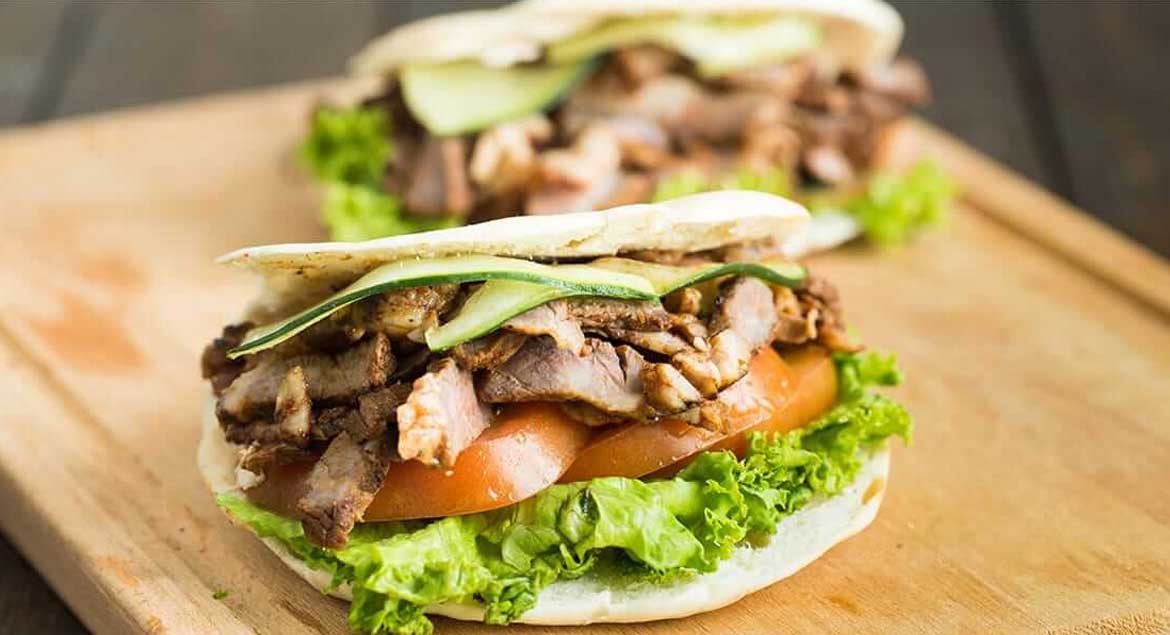 Ingredients
500g tenderloin beef, thinly sliced
¼ cup Kimball Black Pepper Sauce
¼ cup Kimball BBQ Sauce
1 tbsp Kimball Tomato Puree
smoked paprika powder, to taste
salt, to taste
4 pita bread
lettuce
cucumber
tomatoes
Kimball Garlic Chili Sauce
Kimball Mayonnaise
Method
Marinate beef with Kimball Black Pepper Sauce, Kimball BBQ Sauce, Kimball Tomato Puree, smoked paprika powder and salt for 1 hour.
Thread beef slices onto skewers. Grill until done, turning over once. Thinly slice beef after.
Place beef slices, lettuce, cucumber and tomatoes into grilled pita bread.
Drizzle with Kimball Garlic Chili Sauce and Kimball Mayonnaise.