TAMBAH DRAMA RECIPES |
Kimball Hawaiian Chicken Pizza
Preparation Time 30 minutes + 1 hr (marination)
Cooking Time 40 minutes
Serving Size 4-6 persons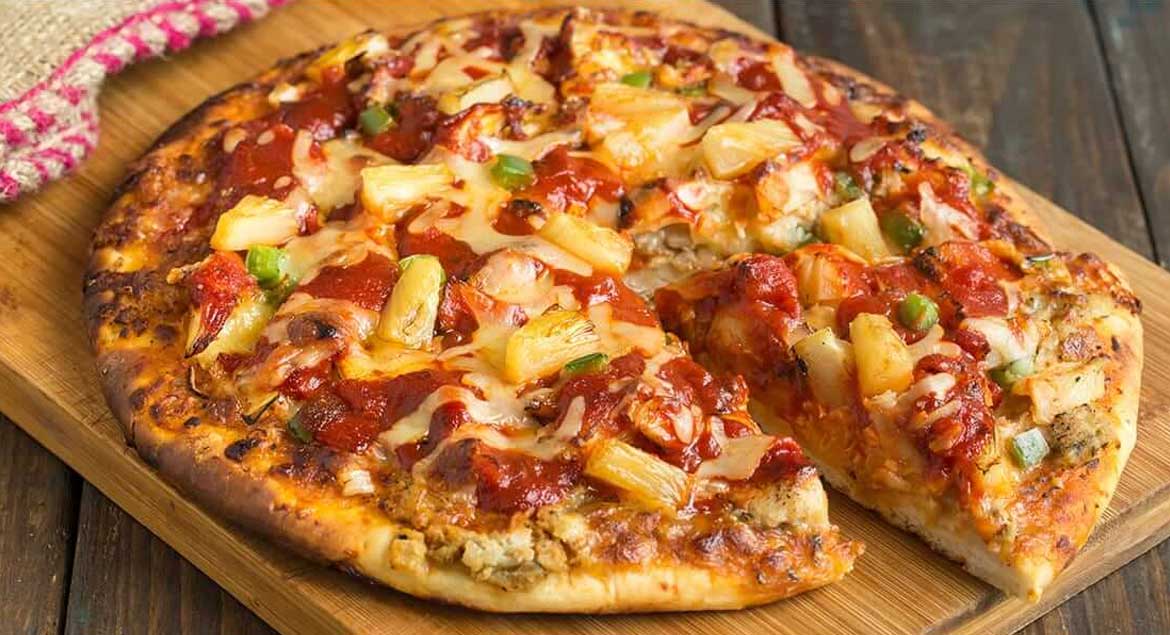 Ingredients
3 tbsp Kimball BBQ Sauce
¼ cup Kimball Mushroom Spaghetti Sauce
3 tbsp Kimball Chili Sauce
1 pc pizza crust (10-inch, ready-made)
150g shredded mozarella cheese
200g chicken breast
¼ cup onion, diced small
¼ cup chopped green pepper, diced small
½ cup pineapple, diced small & blanched in boiling water to softened
2-3 tbsp Kimball Mayonnaise
Method
Marinate chicken with Kimball BBQ Sauce for 1 hr. Roast at 200°C for 20 minutes, turning over after 10 minutes. Let it cool then dice into cubes.
Heat Kimball Mushroom Spaghetti Sauce and Kimball Chili Sauce until thick. Spread onto pizza crust. Top with half of the cheese.
Scatter chicken, onion, green pepper, pineapple and remaining cheese on top.
Bake at 190°C for 10 minutes or until cheese melts.
Drizzle with Kimball Mayonnaise before serving.