TAMBAH DRAMA RECIPES |
Kimball Chicken Burger
Preparation Time 25 minutes
Cooking Time 10 minutes
Serving Size 4 persons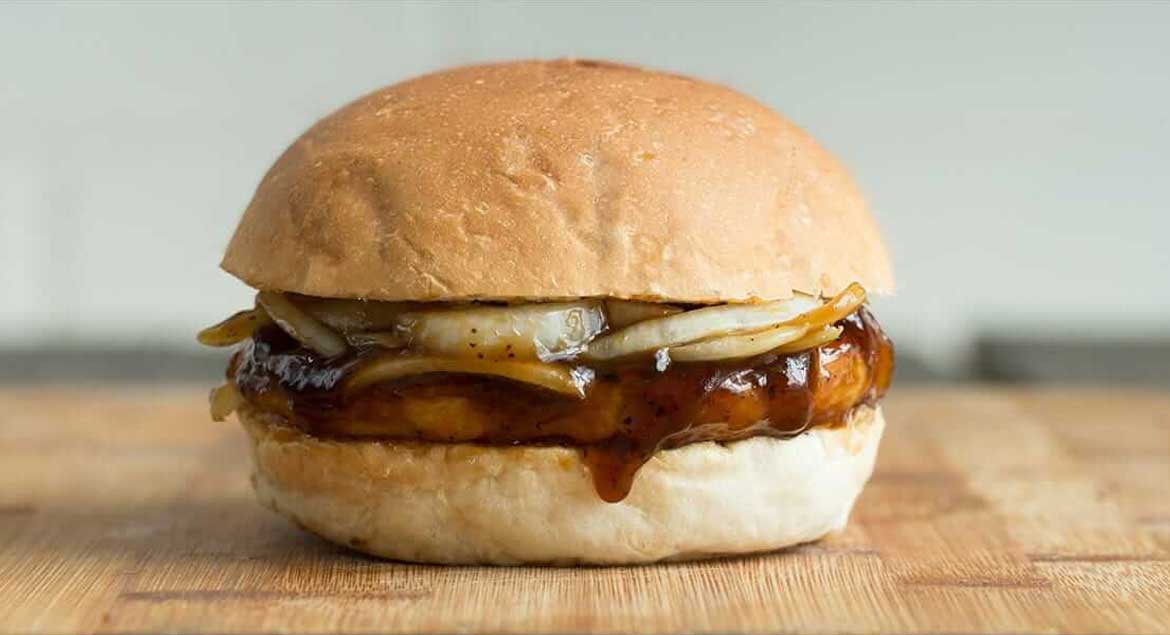 Ingredients
3 tbsp Kimball Black Pepper Sauce
2 tbsp Kimball Tomato Ketchup
400g chicken breasts, cut into 4 burger-size pieces
2 tbsp olive oil
1 large Onion, cut into thin rings
dried Italian herbs, to taste
salt to taste
4 burger buns
Kimball Chilli Sauce
Kimball Black Pepper Sauce
Kimball Mayonnaise
Method
Marinate chicken with Kimball Black Pepper Sauce, Kimball Tomato Sauce and salt for 1 hour.
Heat 1 tbsp oil to pan-fry chicken until done, turning over once. You may need to cover pan with foil so chicken cooks completely.
Heat up remaining oil and sauté onions until wilted. Sprinkle with herbs and set aside.
Grill burger buns on a pan.
Serve chicken and onions drizzled with Kimball Chilli Sauce and Kimball Mayonnaise.