TAMBAH DRAMA RECIPES |
Cheesy Beef Burger
Preparation Time 20 minutes
Cooking Time 30 minutes
Serving Size 2 burgers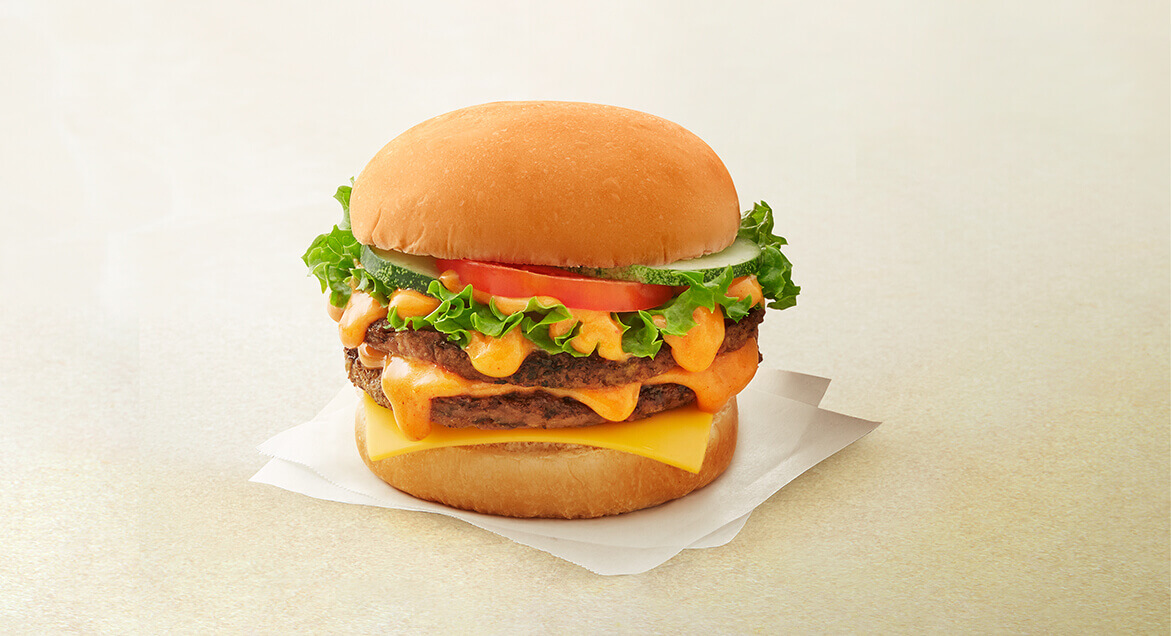 Ingredients
For Cheese Sauce
1 cup Kimball 1kg Cheese Sauce
½ tbsp Kimball 1kg BBQ Sauce
1 tsp Chili powder
½ tsp Chili paste
¼ tsp White pepper
Salt


For Beef Patty
4 tbsp Oil (to fry onion)
½ cup Chopped yellow onion
600 g Minced beef
¼ Breadcrumbs
¼ tsp Black pepper
½ tsp Salt
½ tsp Sugar
Cooking oil


2 Burger buns (halved and toasted)
2 slices Cheddar cheese
4 slices Salad leaves
4 slices Tomatoes
6 slices Cucumber
Method
To prepare cheese sauce, mix all sauce ingredients together. Set aside.
To prepare beef patty, heat oil and sauté onion till golden brown. Add onion and oil into minced beef. Mix minced beef with all the seasoning ingredients. Set aside and let mixture rest for 15 minutes in refrigerator.
Form into 4 portions and shape into flare round patties. Heat oil and pan fry patties on both sides for 8-10 minutes till well done.
To form burger, arrange cheddar cheese, beef patty and squeeze cheese sauce followed by second layer of patty, cheese sauce, salad leaves, cucumber and tomato. Lastly, place the burger bun over and serve.