TAMBAH DRAMA RECIPES |
Kimball Cheesy Corn Dog
Preparation Time 10 minutes
Cooking Time 15 minutes
Serving Size 10 skewers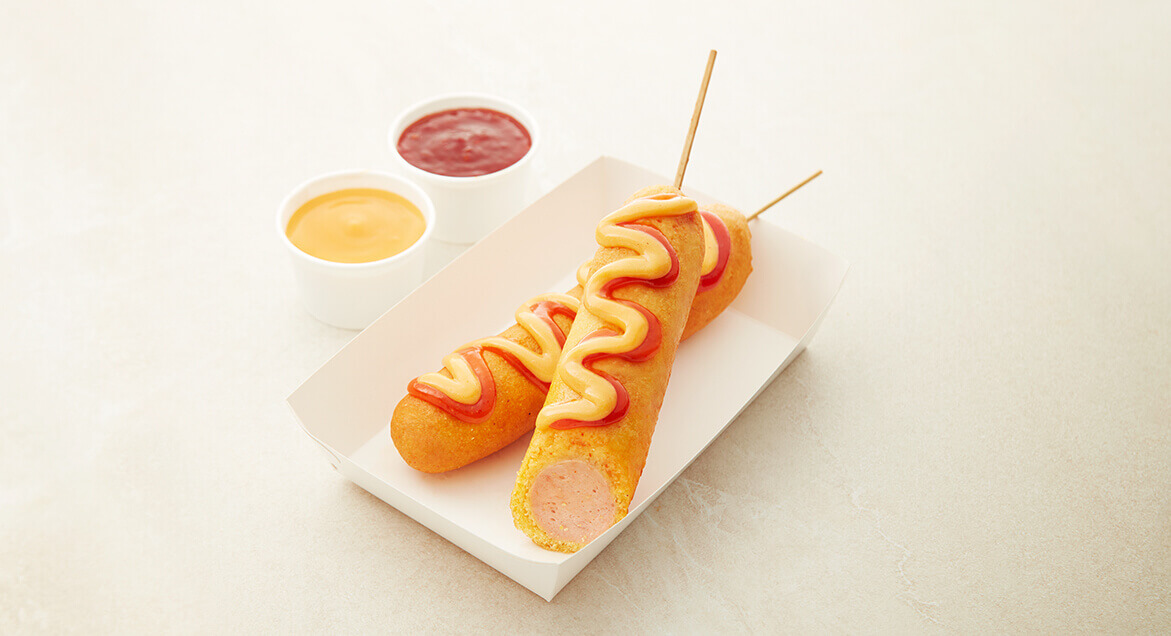 Ingredients
For Corn Dog Batter
2 cups Cornmeal
1 ⅓ cups Plain flour
1 tbsp Sugar
1 ½ tbsp Baking powder
1 tsp Salt
1 no Egg
2 cups Milk
2 tbsp Vegetable oil
10 pcs Sausages
10 pcs Bamboo skewers (satay sticks)
Cooking oil


For Cheese Sauce
2 cups Kimball 1kg Cheese Sauce
½ tsp Paprika
¼ tsp Salt
Black pepper


Toppings
½ cup Kimball Mayonnaise (optional)
½ cup Kimball Chili Sauce (optional)
Method
To prepare corn dog batter, mix batter ingredients and whisk till combined. Set aside and rest for 15 minutes.
To prepare cheese sauce, mix Kimball Cheese Sauce with paprika, salt and pepper.
To prepare corn dog, skew sausage and dip into batter. Deep fry for 5 minutes or till golden brown. Drizzle with cheese sauce on top and serve hot.
Chef's tip: Cornmeal batter can be replaced by breadcrumbs