TAMBAH DRAMA RECIPES |
Mac & Cheese With Popcorn Chicken
Preparation Time 15 minutes
Cooking Time 20 minutes
Serving Size 2 - 3 persons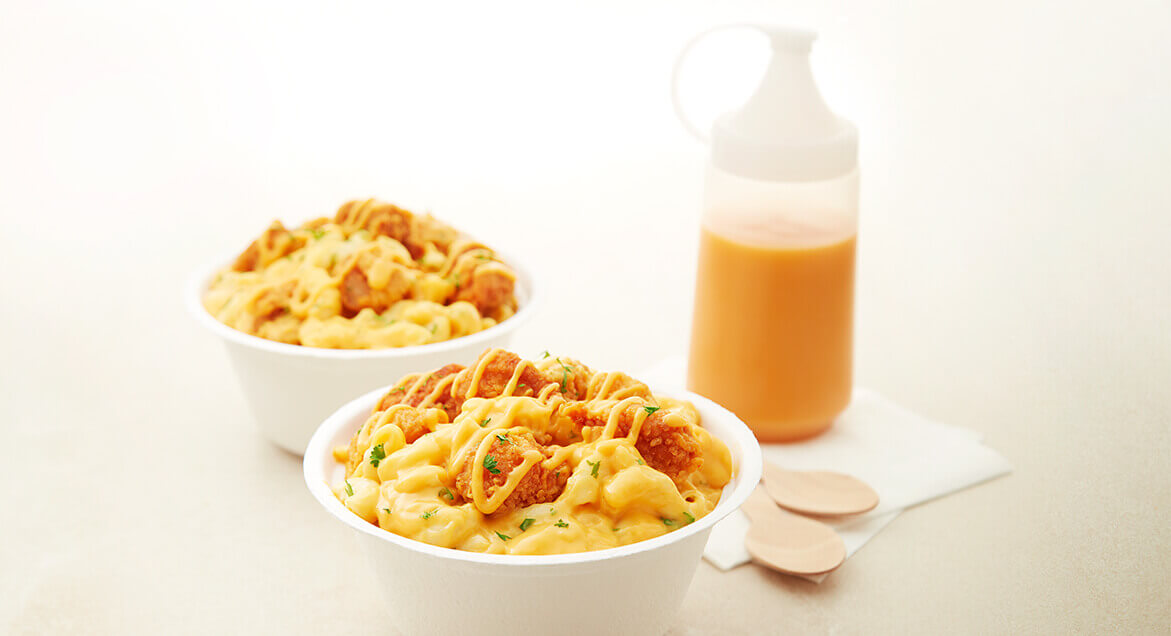 Ingredients
For Popcorn Chicken
8 pcs Chicken fillet (lightly pounded)
Big pinch White pepper
¼ tsp Salt
1 tbsp Garlic, finely chopped
½ tbsp Vegetable oil
½ Egg
⅔ cup Corn flour
Cooking oil


For Mac and Cheese
150 g Kimball Macaroni, cook according to instructions on packet
2 cups Cooking cream
1 tsp Salt
¼ tsp Black pepper
½ tsp Chopped parsley
2 ½ cups Kimball 1kg Cheese Sauce
Method
To prepare popcorn chicken, cut chicken fillet into thumb size and season with pepper, salt, garlic and oil.
Mix chicken with egg and coat with corn flour. Heat up cooking oil and deep fry till light golden brown. Set aside.
To prepare Mac & Cheese, pour Kimball Macaroni and cream into a frying pan. Bring to boil and season with salt, pepper and parsley.
Then add in Kimball Cheese Sauce and stir well. Serve Mac & Cheese with popcorn chicken.
Chef's tip: Can use frozen popcorn chicken to shorten preparation time.