TAMBAH DRAMA RECIPES |
Chicken Bolognese Spring Roll
Preparation Time 5 minutes
Cooking Time 10 minutes
Serving Size 4–6 pax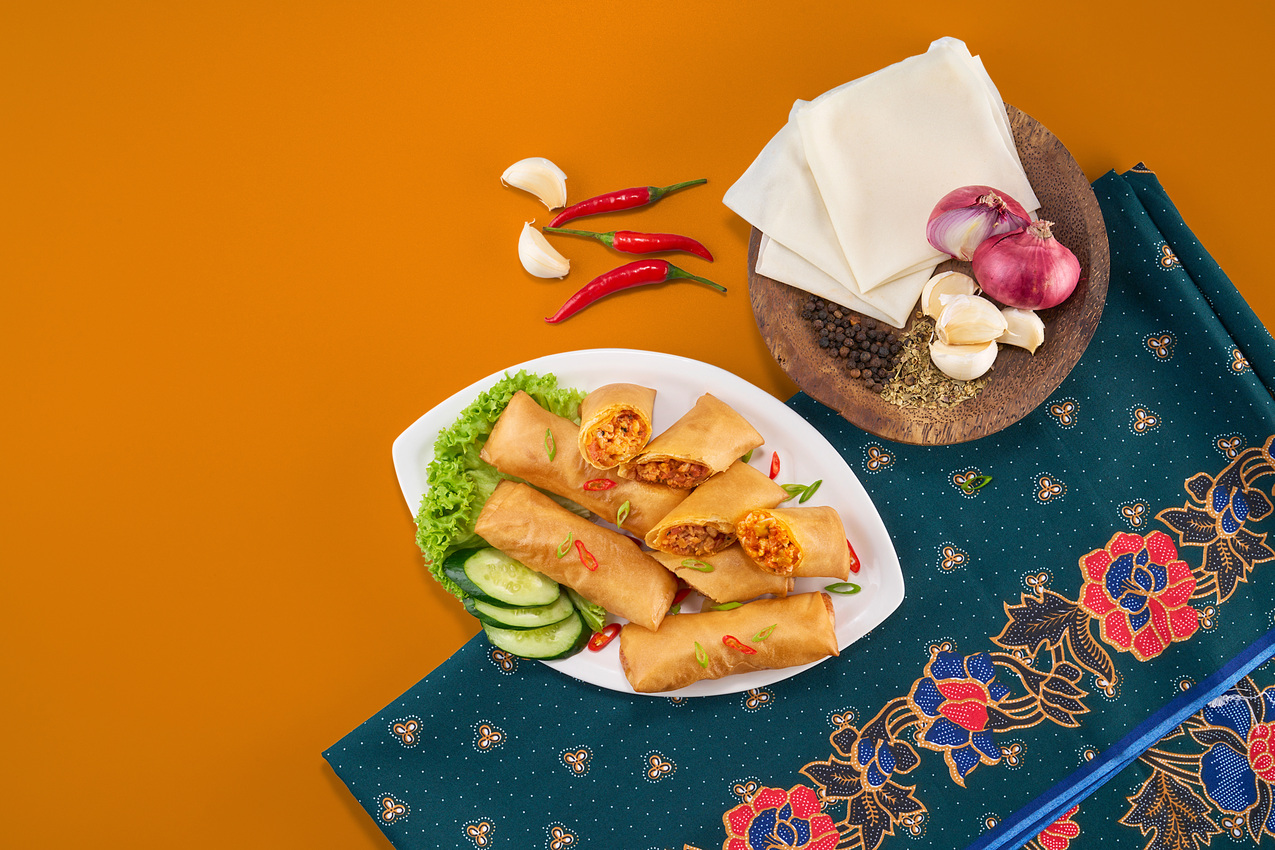 Ingredients
3 Tbsp

Kimball Chili Sauce

 

2 Tbsp

Kimball Tomato Sauce

 

2 Tbsp

Oil

 

50g

Onion, Finely Diced

 

1 Pip

Garlic, Finely Diced

 

200g

Minced Chicken 

 

2 Nos

Sausages, Finely Diced

 

¼ Tsp

Coarse Black Pepper

 

¼ Tsp

Mixed Herbs

 

1 Packet

5" Spring Roll Wrappers

 

2 Tbsp

Corn Flour, + 1 Tbsp Water

 

Oil For Deep Frying

 

(*Chef's Tip: For a quick alternative can replace Kimball Sauces with Kimball Traditional Pasta Sauce.)
Method
Heat up oil in a frying pan, sauté onion and garlic until fragrant. Add in minced chicken and stir fry until the chicken is cooked.
Add in sausages and stir fry for a further 1 minute. Pour in all Kimball Sauces, black pepper and mix herbs. Mix well and set aside to cool.
Take a piece of spring roll wrapper and spoon a small amount of filling at one end. Wrap up tightly to form a spring roll pastry and seal the edges with some corn flour mixture. Repeat step with the remaining ingredients.
Heat up oil to medium high and deep fry spring rolls until golden brown and crispy. Dish up and serve hot.