TAMBAH DRAMA RECIPES |
Chicken Porridge with Chick Peas
Preparation Time 5 minutes
Cooking Time 40 minutes
Serving Size 4–6 pax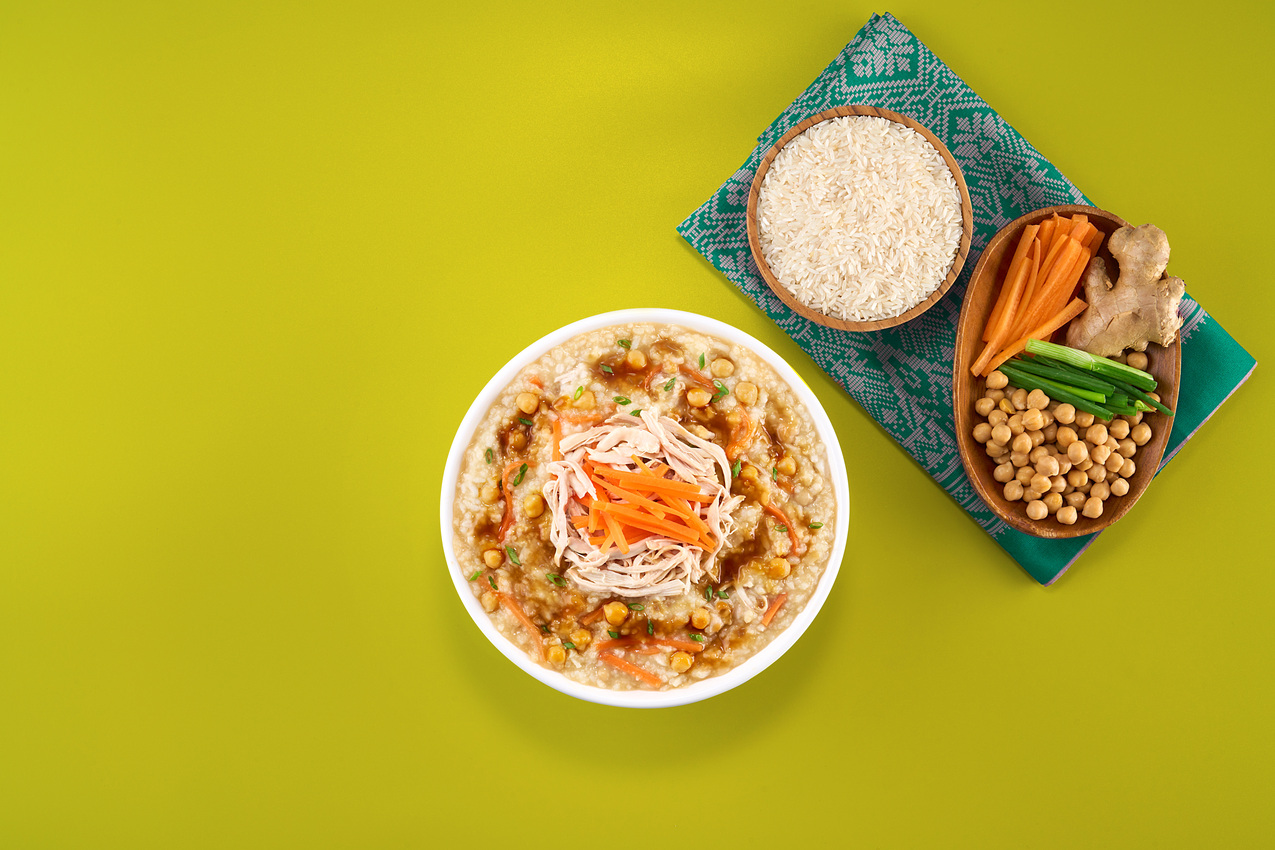 Ingredients
1 Can (425g)

Kimball Chick Peas

 

150g

Kimball Oyster Sauce

 

2 Cups

Rice, Washed

 

2 Pcs

Whole Chicken Leg

 

20g

Ginger, Bruised 

 

12 Cups

Water

 

100g

Carrot, Thinly Sliced

 

2 Tsp

Salt 

 

1 Tsp

White Pepper

 
       

For Garnishing

: 
Fried Shallots, Spring Onion, Sesame Oil

 
Method
Place rice in a large pot and add in chicken, ginger and water. Bring to a boil on high heat for 10 minutes then turn to medium heat and let it simmer for a further 20 minutes. Stirring it occasionally to prevent burning.
Remove the chicken from the pot and shred the meat. Then, add in shredded chicken, carrots and Kimball Chick Peas. Mix well and boil for a further 10 minutes on medium heat.
Lastly, add in Kimball Oyster Sauce, salt and pepper. Stir well and top with toppings. Ready to be served.