TAMBAH DRAMA RECIPES |
Easy Cheese & Egg Fried Rice
Preparation Time 5 minutes
Cooking Time 6 minutes
Serving Size 3-4 pax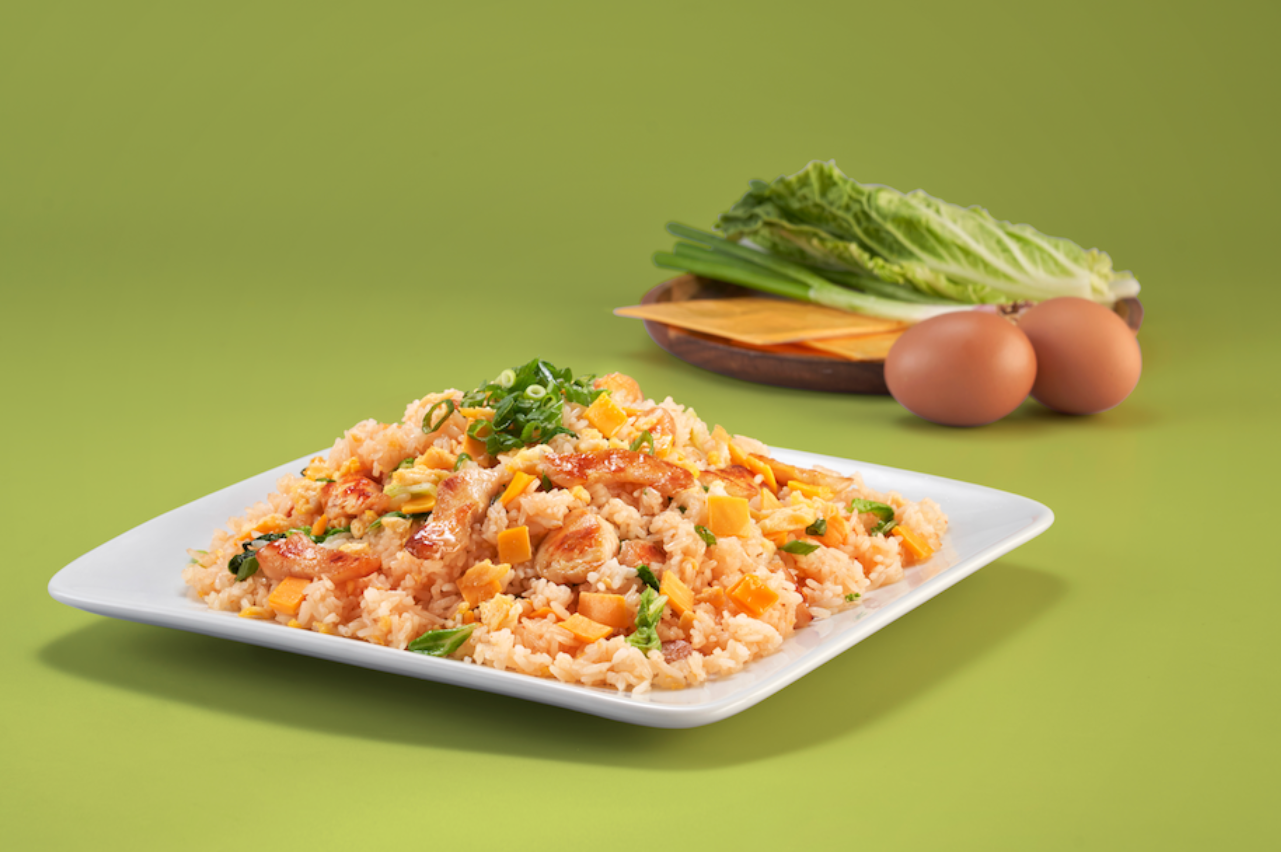 Ingredients
½ Tsp Kimball Chilli Sauce
½ Tsp Kimball Tomato Ketchup
½ Tsp Kimball Oyster Sauce
130g Chicken Breast, Thinly Sliced
3 Cups Cooked Rice
60g Chinese Cabbage, Julienned
3 Sprigs Spring Onion, Sliced
2 Nos Eggs
3 Slices Cheddar Cheese, Finely Diced
Oil For Frying
Method
Heat up oil in a frying pan and stir fry the chicken till cooked through. Break the eggs and lightly scramble it. Add in the rice and stir well.
Toss in the cabbage, all Kimball Sauces and stir till well combined.
Lastly, add in the cheese and give it a good stir till cheese has melted, turn off the heat, toss in the spring onion, mix well and serve immediately.