TAMBAH DRAMA RECIPES |
Kimball Fettucine with Kacang Pol Sauce
Preparation Time 15 minutes
Cooking Time 25 minutes
Serving Size 6 persons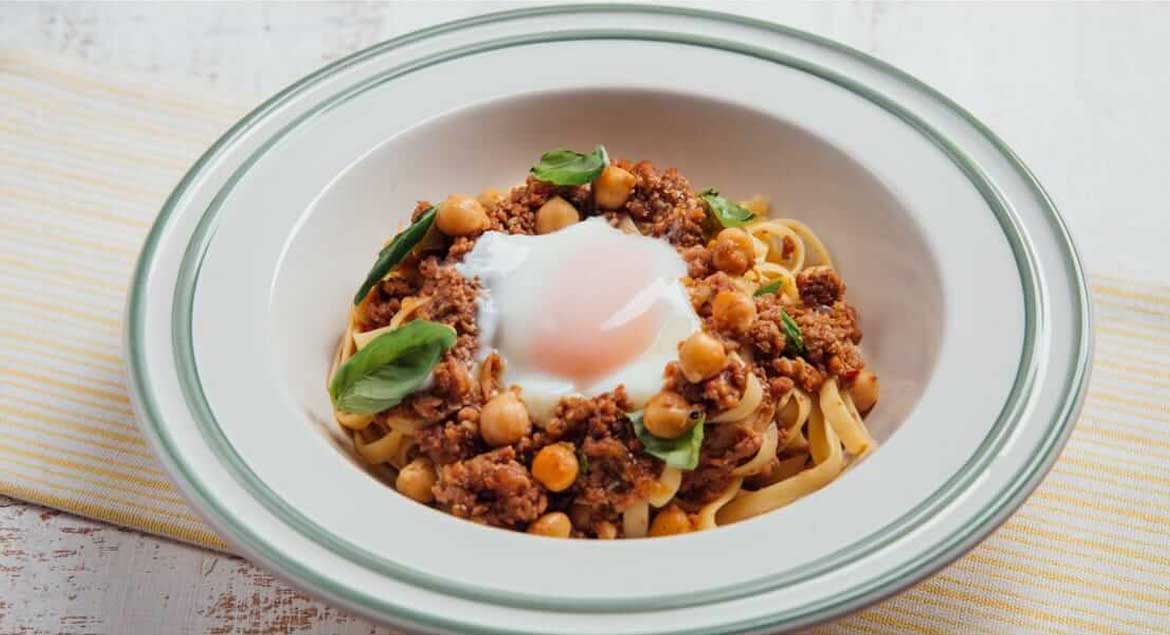 Ingredients
"
2 tbsp ghee
5 shallots, blended
5 cloves garlic, blended
1inch ginger, blended
½ tbsp coriander powder
2 tbsp curry powder
½ tbsp black pepper
200g minced beef
2 cups water
½ can Kimball Foul Medammas
½ can Kimball Chickpeas
2 tomato, diced
salt, to taste
sugar, to taste
200g Kimball Fettuccini, cooked as per instructions to packaging
4 eggs, poached
1 green chilies, diced
"
Method
"
Saute blended ingredient with ghee until golden. Add curry powder, coriander powder and black pepper. When it is fragrant, add beef and stir well.
When the beef is almost cooked, add water and bring to boil. Simmer for 10mins.
Add Kimball Foul Medammas, Kimball Chickpeas and tomatoes. Simmer for another 8 mins.
Season sauce with salt and sugar
Place the pasta on a plate, drizzle kacang pol sauce over it. Garnish with egg and green chilies.
Serve immediately.
"