TAMBAH DRAMA RECIPES |
Kimball Shrimp Mee Rebus
Preparation Time 20 minutes
Cooking Time 45 minutes
Serving Size 6 persons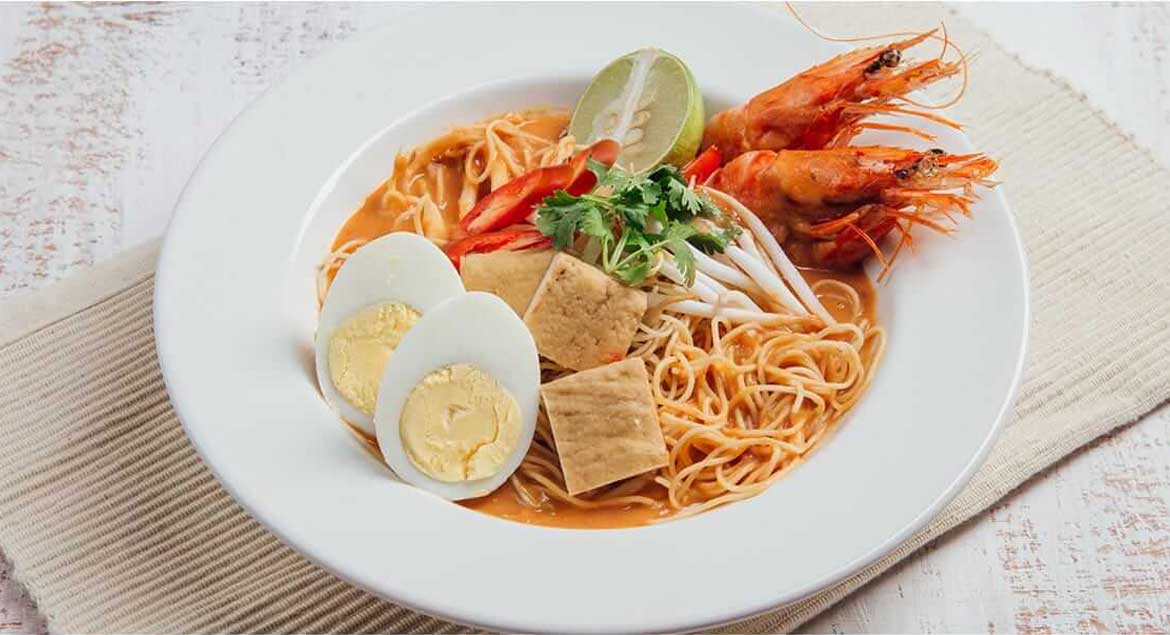 Ingredients
"
For blending
2 stalk lemongrass
2 inches galingale
1 red onion
1 inch ginger
5 cloves garlic
½ tbsp. dried shrimp
1tbsp grinded chilli paste
1 stalk kaffir lime leaves
For gravy
1kg prawns, shelled and deveined
500ml water
3 tbsp oil
1 sweet potato, diced
1 can Kimball Tomato Soup
fish stock powder, to taste
salt, to taste
sugar, to taste
1 packet Kimball Angel Hair, cooked as per instructions on pack
For garnishing
1 boiled Egg
1 piece tofu
1 green chili, sliced
fried shallots
"
Method
"
Boil prawn shells with water for 20 mins.
In a pan, sauté blended ingredient with oil until fragrant. Add in prawn stock and sweet potato and boil until sweet potato softens.
Add Kimball Tomato Soup and bring it to boil. Season with fish stock powder, salt and sugar.
Assemble Angel hair Kimball in bowl, pour soup in.
Put condiments on top and ready to serve
"