TAMBAH DRAMA RECIPES |
Kimball Sweet & Sour Fried Fish
Preparation Time 15 minutes
Cooking Time 25 minutes
Serving Size 6 persons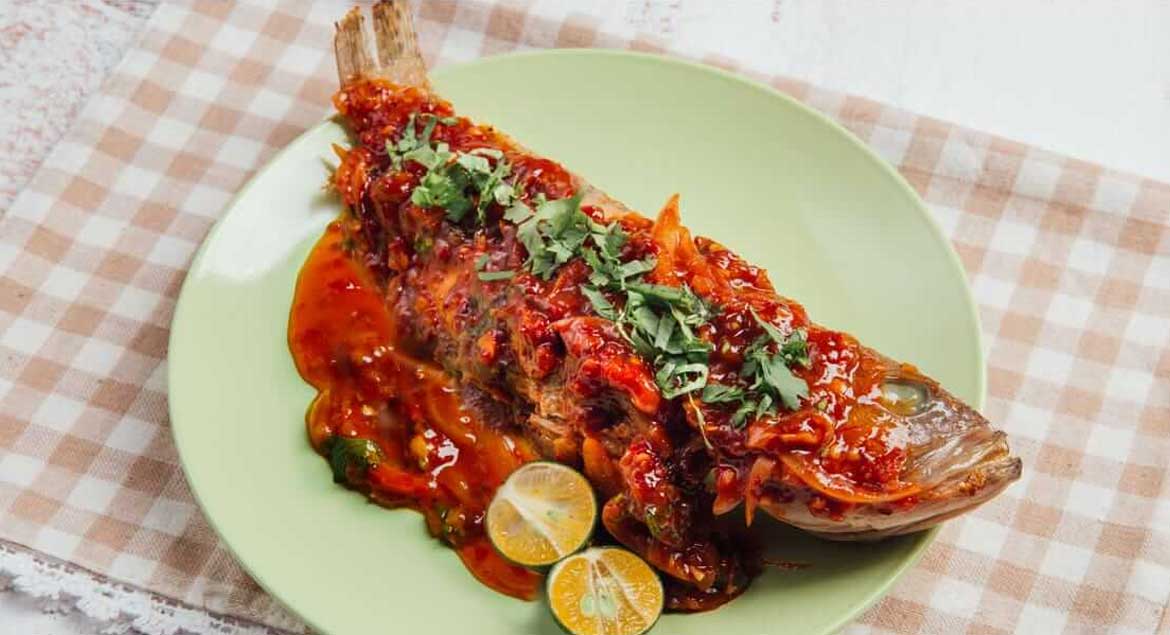 Ingredients
"
1 fish, scored and butterfly
Rice Flour
½ cup oil, for frying


Ingredients A (pounded)
2 tbsp oil, for sauté
4 cloves garlics, pounded
6 shallots, pounded
3 bird's eye chillies, bruised


Ingredients B
3 tbsp grind chillies
1 tbsp Kimball Chili Sauce


Ingredients C
4 tbsp Kimball Traditional Spaghetti Sauce
¼ pineapple, diced
1 tomato, cut into 8 wedges
Water


Ingredients D
2 tsp anchioves powder
vinegar, to taste
salt, to taste
sugar, to taste
1 stalk spring onion, chopped
"
Method
"
Dredge fish in rice flour. Heat oil in wok and fry fish until golden both sides. Set aside after.
In a hot wok, sauté ingredients A until fragrant. Add ingredients B till oil comes out.
Add in ingredients C and season sauce with ingredient D. Add in spring onion and stir.
Pour sauce over fish & ready to be served.
"