TAMBAH DRAMA RECIPES |
Tomyamato Seafood & Kimball Macaroni
Preparation Time 10 minutes
Cooking Time 35 minutes
Serving Size 6 persons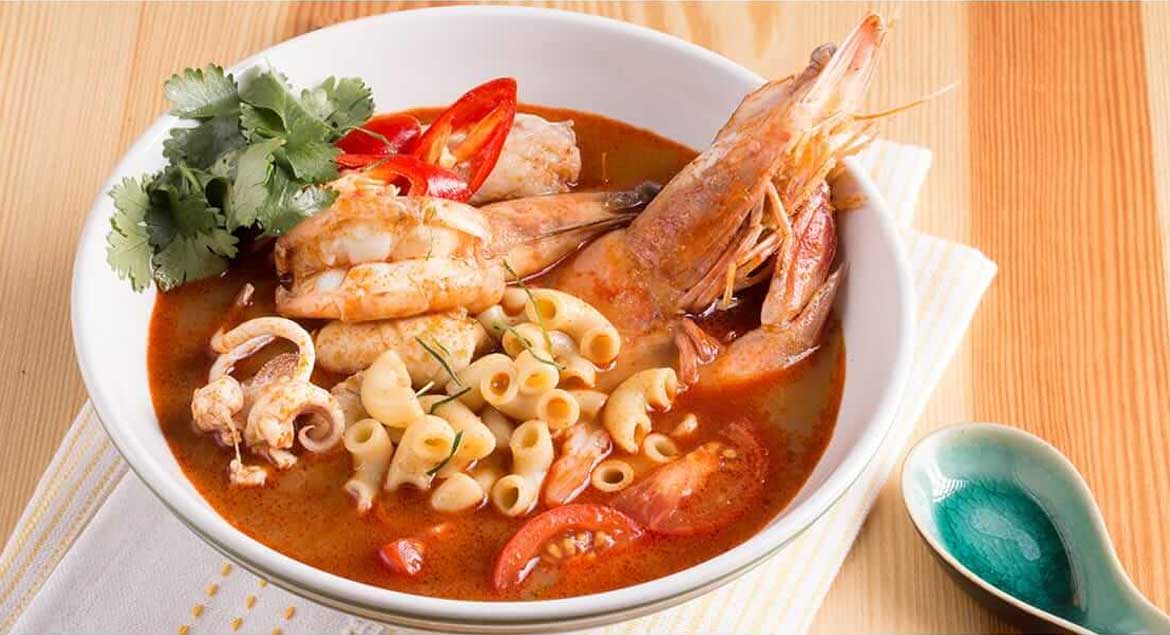 Ingredients
1 yellow onion, diced
1 stick celery, diced
4 cloves garlic, diced
5 bird's eye chillies, bruised
2 cups chicken stock
1 cup Kimball Macaroni
175g Kimball Traditional Spaghetti Sauce
100g squid
100g white tuna fish
1 tomato, wedged to 8 pieces
2 stalk lemon grass, bruised
2 inch galangal, sliced
fish sauce, to taste
sugar, to taste
lime juice, to taste
Method
Saute yellow onions, celery, garlic and bird's eye chillies under low heat until fragrant. Add chicken stock and bring it to boil.
When stock boils, add Kimball Macaroni. Add chicken stock or water from time to time until the macaroni is cooked.
Add other ingredients and season with some fish sauce, sugar and lime juice.
Turn off heat when seafood are cooked.
Serve immediately.