TAMBAH DRAMA RECIPES |
Spicy Fiesta Chick Peas Kimball
Preparation Time 15 minutes
Cooking Time 20 minutes
Serving Size 4 persons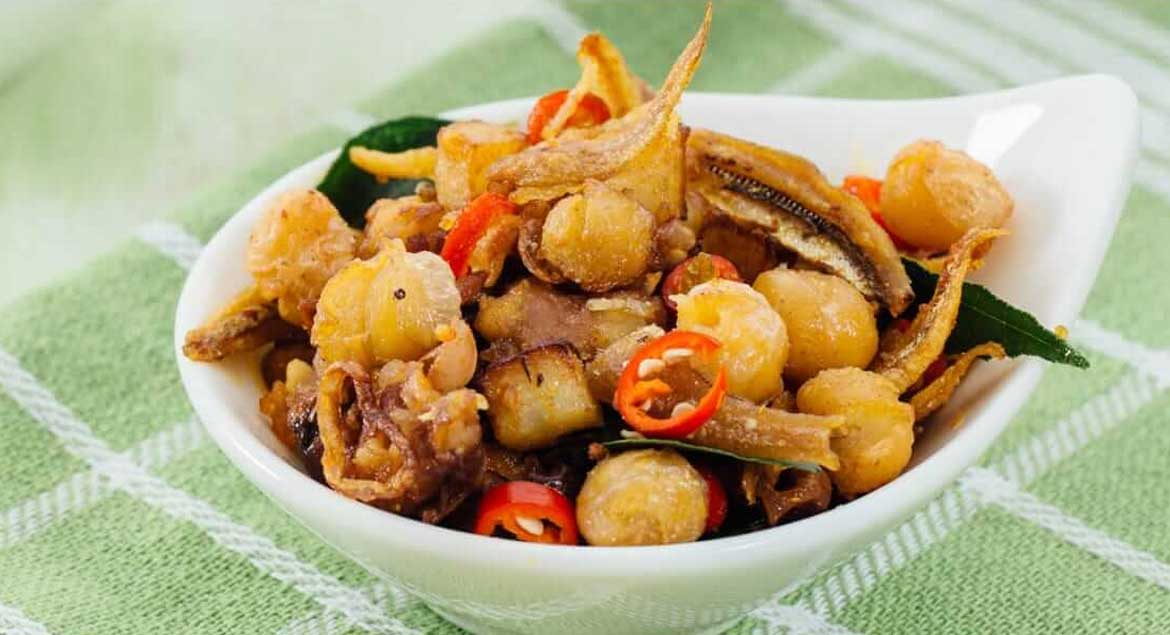 Ingredients
2 tbsp cooking oil
20g shallot, finely chopped
15g garlic, finely chopped
15pcs curry leaves
20g curry powder
150g Kimball Tomato Puree
2½ tbsp Kimball Traditional Spaghetti Sauce
3½ tsp Kimball Chilli Sauce
1 tbsp Kimball Oyster Flavoured Sauce
350g Kimball Chick Peas
50g dried anchovies, fried
300g potatoes, diced and fried
50g glass noodle, fried
8-10 bird's eye chilies, chopped
Method
Heat up oil. Sauté shallot and garlic until softened.
Add curry leaves and curry powder, stir until fragrant.
Add in Kimball Tomato Puree, Kimball Traditional Spaghetti Sauce, Kimball Chilli Sauce and Kimball Oyster Flavoured Sauce. Stir well.
Mix in Kimball Chick Peas, anchovies, potatoes, glass noodle and bird's eye chilies.
Toss well and serve.
Chef's tip: If you want a less spicy version, you can mix 3 tablespoons of Kimball Mayonnaise into the chick peas snack when you serve.