TAMBAH DRAMA RECIPES |
Kimball Terengganu-style stuffed squids
Preparation Time 20 minutes
Cooking Time 30 minutes
Serving Size 4 persons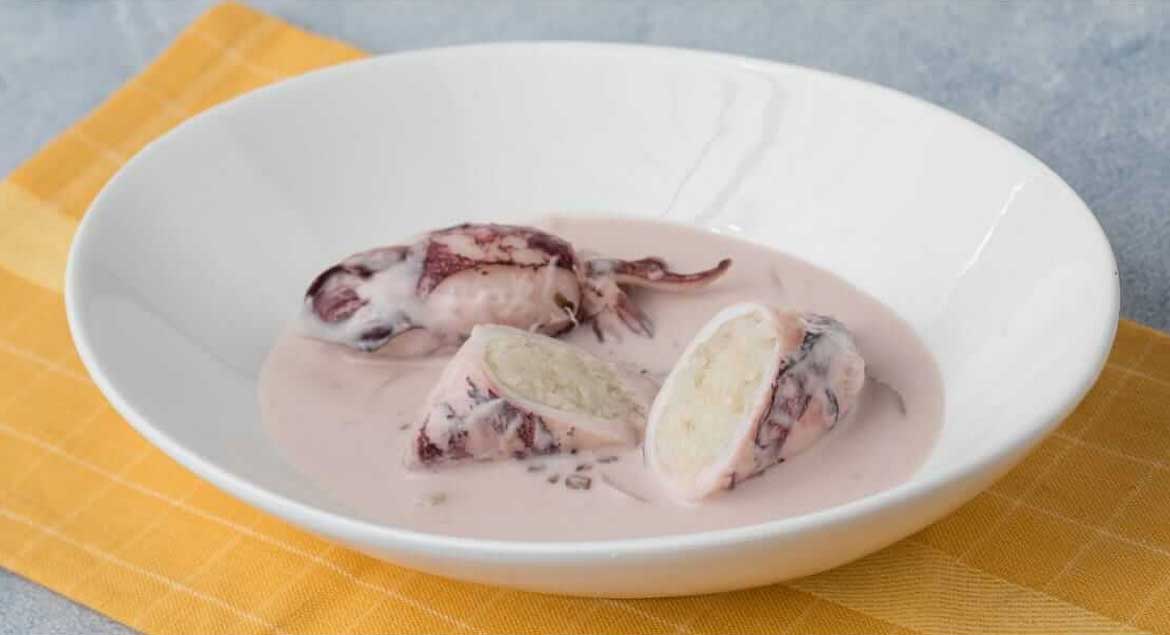 Ingredients
1 cup glutinous rice, soaked 4 hours
1¼ cup water
8 medium squids, cleaned
8 cocktail sticks
4 shallots, finely sliced
Some ginger, finely sliced
1 tsp fenugreek
180-200ml coconut milk
2 tbsp Kimball Mayonnaise
salt, to taste
sugar, to taste
Method
Cook glutinous rice, water and salt in an electric rice cooker. Set aside to cool.
Stuff firmly into squids then secure with cocktail sticks.
Combine squids, shallots, ginger, fenugreek, coconut milk, Kimball Mayonnaise, salt and sugar in a pot.
Stir occasionally on medium heat for 15-20 minutes or until squids are cooked through.