TAMBAH DRAMA RECIPES |
Kimball Chicken Mushroom Tamagoyaki Sushi
Preparation Time 20 minutes
Cooking Time 10 minutes
Serving Size 4 persons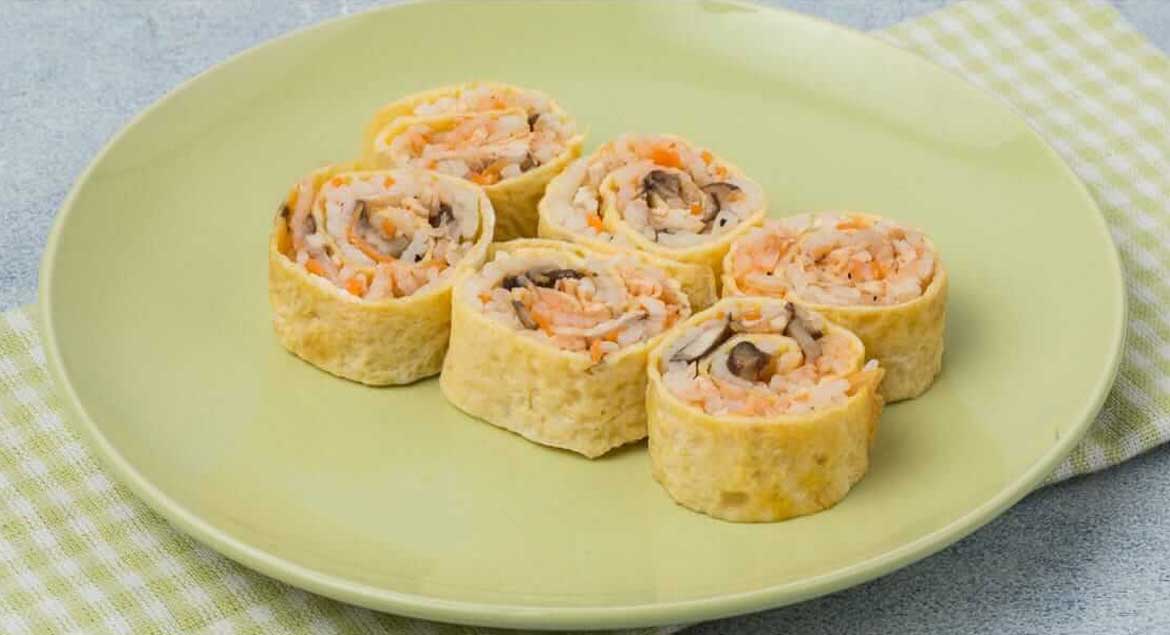 Ingredients
4 eggs
1 tbsp fresh milk
2 tbsp butter
Some olive oil
1 cup shiitake mushrooms, thinly sliced
2 cups hot rice
3 tbsp Kimball Mayonnaise
1 tbsp lemon juice
1/2 tsp sesame oil
1/2 cup carrot, finely sliced
2 pcs chicken breasts, fried
Kimball Chili Sauce, as needed
salt, to taste
black pepper to taste
Method
Beat eggs, milk, salt and black pepper.
Heat oil and butter, fry two plate-sized omelets.
Heat oil, saute mushrooms until done. Season to taste.
Tear chicken breasts lengthwise, set aside.
Combine hot rice, Kimball Mayonnaise, lemon juice, sesame oil, carrot, salt and black pepper.
On sushi mat, place an omelet, spread sushi rice, then arrange chicken and mushroom on top.
Pour Kimball Chili Sauce over. Roll gently and firmly. Slice with knife then serve.