TAMBAH DRAMA RECIPES |
Kimball Spiral & Fish Fingers in Aromatic Sauce
Preparation Time 20 minutes
Cooking Time 20 minutes
Serving Size 4 persons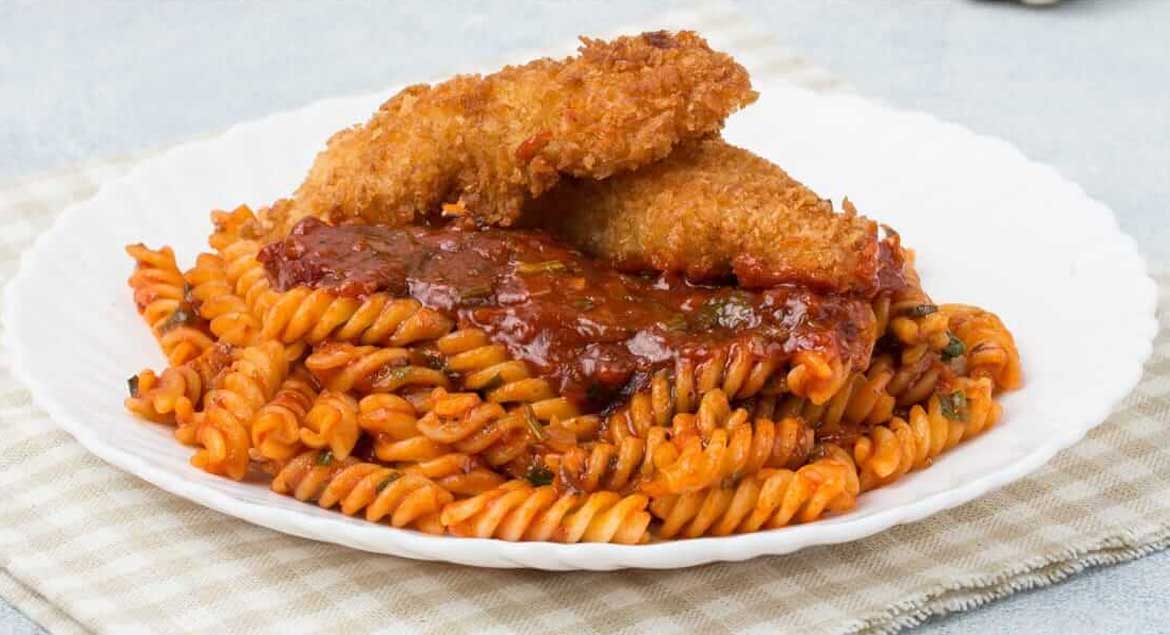 Ingredients
200g Kimball Spiral, cooked as per instruction on packaging
350g Kimball Basil & Garlic Spaghetti Sauce
360g dory fillet, cut into fingers
1 egg, lightly beaten
1 cup breadcrumbs
1 red onion, finely chopped
1 stalk lemongrass, bruised
¼ cup Kimball Chili Sauce
1 cup daun selom, chopped
Sufficient oil
Salt, black pepper to taste
Method
Season fish with salt and pepper. Dip in egg and coat with breadcrumbs. Fry fish in hot oil until golden. Set aside.
Heat 2 tbsp oil, sauté onions until fragrant. Add lemon grass, stir well.
Add Kimball Basil & Garlic Spaghetti Sauce and Kimball Chili Sauce, cook until gravy boils. Season to taste.
Mix in daun selom. Serve sauce with Kimball Spiral and fish fingers.