TAMBAH DRAMA RECIPES |
Kimball Chicken and Fettuccine Delight
Preparation Time 15 minutes
Cooking Time 25 minutes
Serving Size 4 persons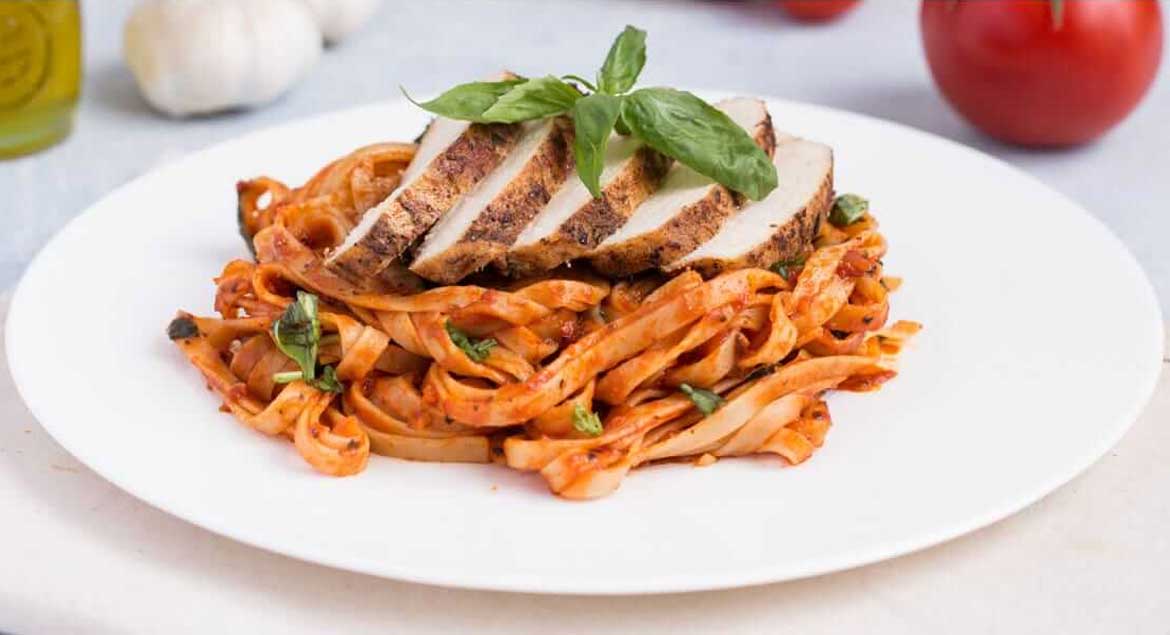 Ingredients
350g Kimball Basil & Garlic Spaghetti Sauce
200g Kimball Fettuccine, cooked as per instruction on packaging
300g chicken breast
1 tbsp cajun seasoning
3 tbsp olive oil
4 cloves garlic, finely chopped
½ cup sweet basil, finely sliced
salt, to taste
black pepper, to taste
Method
Rub chicken with salt, black pepper and cajun seasoning. Heat 2 tbsp oil, pan-sear chicken until cooked through. Remove and slice thinly.
Heat remaining oil, sauté garlic until fragrant.
Add Kimball Basil & Garlic Spaghetti Sauce. Cook until it boils. Mix in basil, salt and black pepper.
Serve sauce with Kimball Fettuccine and chicken.