TAMBAH DRAMA RECIPES |
Kimball Chili Assam Fried Prawn
Preparation Time 8 minutes
Cooking Time 10 minutes
Serving Size 6 persons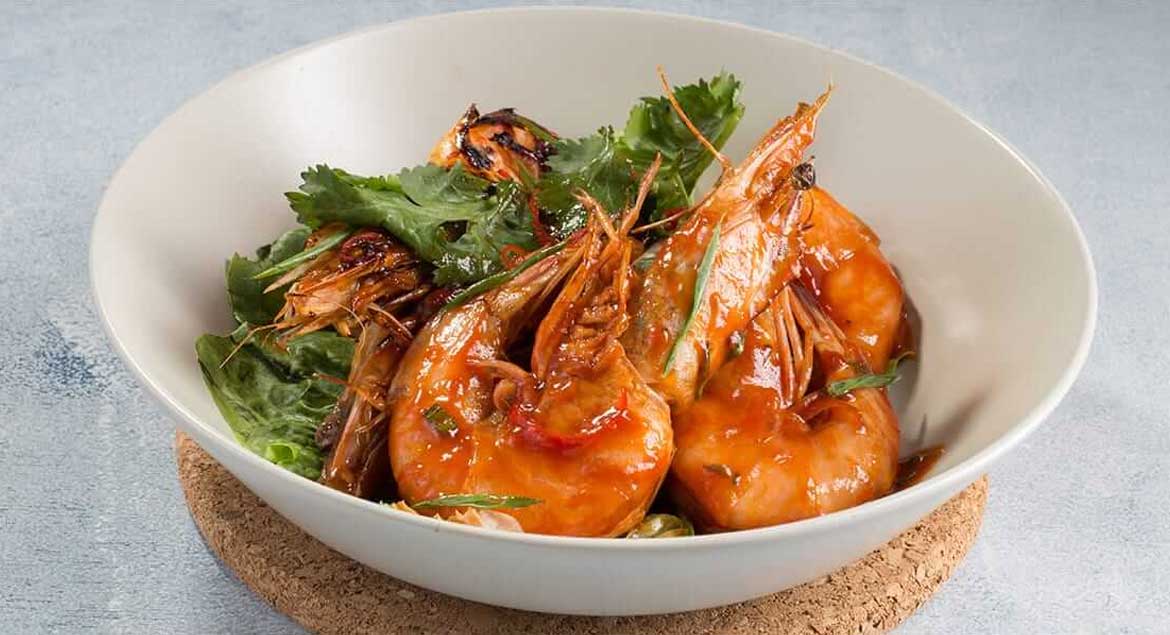 Ingredients
"
500g large prawns, deveined
salt, to taste
1 cup oil, for frying
2 tbsp oil, for saute
5 cloves garlic, sliced
3 shallots, sliced
10 dried chillies, seeded
2 tbsp Kimball Oyster Flavored Sauce
2 tbsp Kimball Chilli Garlic Sauce
1 tbsp tamarind paste
Fish sauce, to taste
Sugar, to taste
1 handful coriander, roughly chopped
"
Method
"
Season prawns with salt and deep fry in hot oil for a few minutes. Set aside after.
Add oil into pan and saute garlic and shallots.
When almost golden, add dried chillies and continue frying until all ingredients are fragrant and golden. Add in Kimball Oyster Flavored Sauce, Kimball Chilli Garlic Sauce and tamarind paste.
Add prawns into the wok. Season with fish sauce and sugar. Toss well.
Add in the coriander. Turn off the flame and mix well.
Ready to serve.
"