TAMBAH DRAMA RECIPES |
Kimball Tofu with Minced Meat
Preparation Time 15 minutes
Cooking Time 20 minutes
Serving Size 6 persons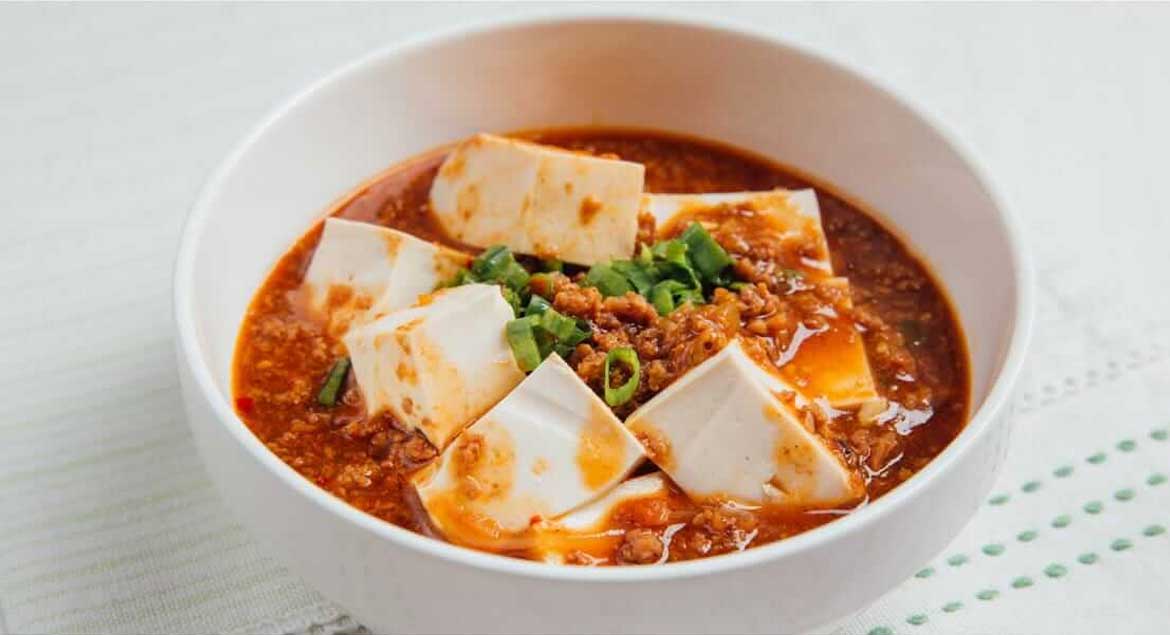 Ingredients
"
3 silk tofu, cut into cubes and blanch in hot water with salt
2 tbsp oil
200g minced beef
1 tbsp sesame oil
2 inches ginger, chopped
4 cloves garlic, chopped
2 dried chili, chopped
1 tbsp salted soy bean, soaked
1 tsp sze chuan pepper corns
1 tbsp spicy soy bean paste
½ cup beef stock
1 tbsp Kimball Chili Sauce
1 tbsp Kimball Oyster Flavored Sauce
1 tbsp corn starch, mixed with 2tbsp of water
sugar, to taste
1 sprig spring onion, chopped
"
Method
"
Heat up some oil in a wok and fry the minced beef till almost crispy. Remove and set aside.
Add in the sesame oil and sauté the ginger and garlic until fragrant. Add dried chili after.
Sauté for a few more minutes then add in the salted soy bean, sze chuan pepper corns and spicy soy bean paste.
Add beef stock, Kimball Chilli Sauce and Kimball Oyster Flavored Sauce.
Bring the gravy to boil and simmer for a few minutes. Add corn starch mixture to the sauce.
When the gravy turns thick, add beef and tofu.
Toss around and season with sugar. Garnish with spring onions and serve immediately
"