TAMBAH DRAMA RECIPES |
Kerutuk Spiced Beef
Preparation Time 30 minutes
Cooking Time 1 hour 30 minutes
Serving Size 4–6 pax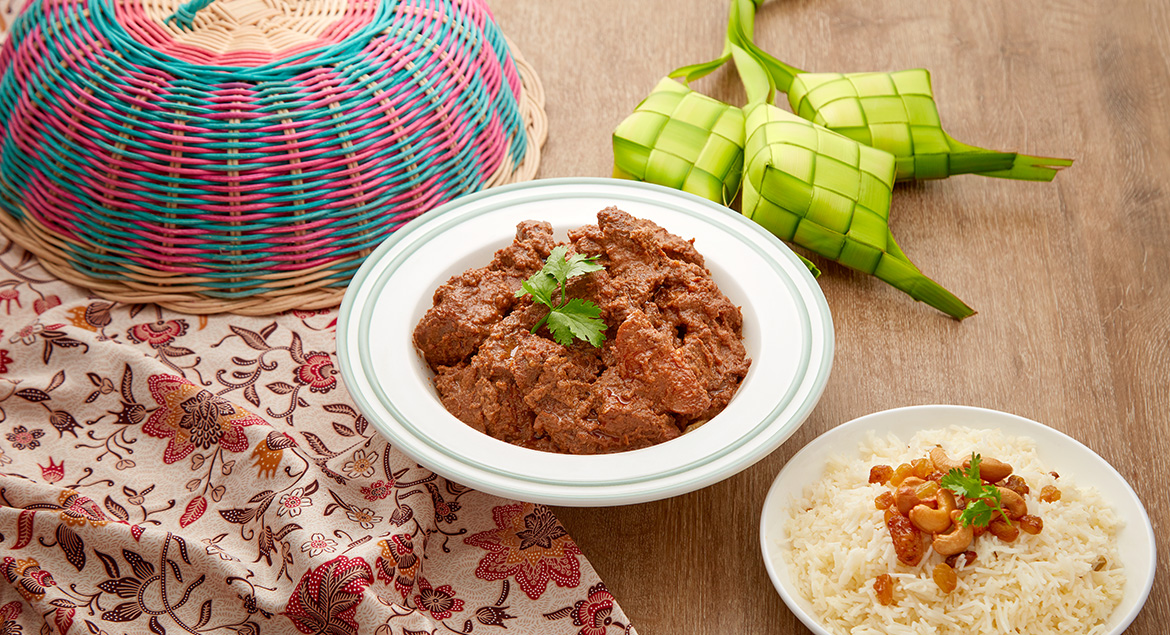 Ingredients
For beef marinade:
4 tbsp Kimball Mayonnaise
3 tbsp Kimball Oyster Sauce
2 tbsp Kimball Chilli Sauce
4 tbsp Kerutuk curry powder
1kg Beef tenderloin, cut into big chunks
6-8 tbsp Oil
Blend to a fine paste
150g Onions
6 cloves Garlic
20g Ginger
1 no Cinnamon stick
2 nos Star anise
6 nos Cardamom
1 cup Thick coconut milk + 1 cup water
1 pc Tamarind slice
30g Palm sugar
1 tbsp Salt
Method
Marinate beef overnight in fridge.
Heat up oil in a frying pan and sauté blended ingredients until fragrant. Add in cinnamon stick, star anise and cardamom. Stir fry for 30 seconds.
Add in beef and cook on low to medium heat until liquid dries up. Then, add in coconut milk mixture dan simmer until beef tender. Stir occasionally.
Lastly, add in tamarind slice, palm sugar, kerisik, salt and stir until well combined. Dish up and serve hot.