TAMBAH DRAMA RECIPES |
Kimball Spicy Chicken Wings
Preparation Time 24 hours
Cooking Time 8-10 minutes (per wing) or 20-30 minutes (per wing) for baking
Serving Size 160 wings (average 16 wings per kg)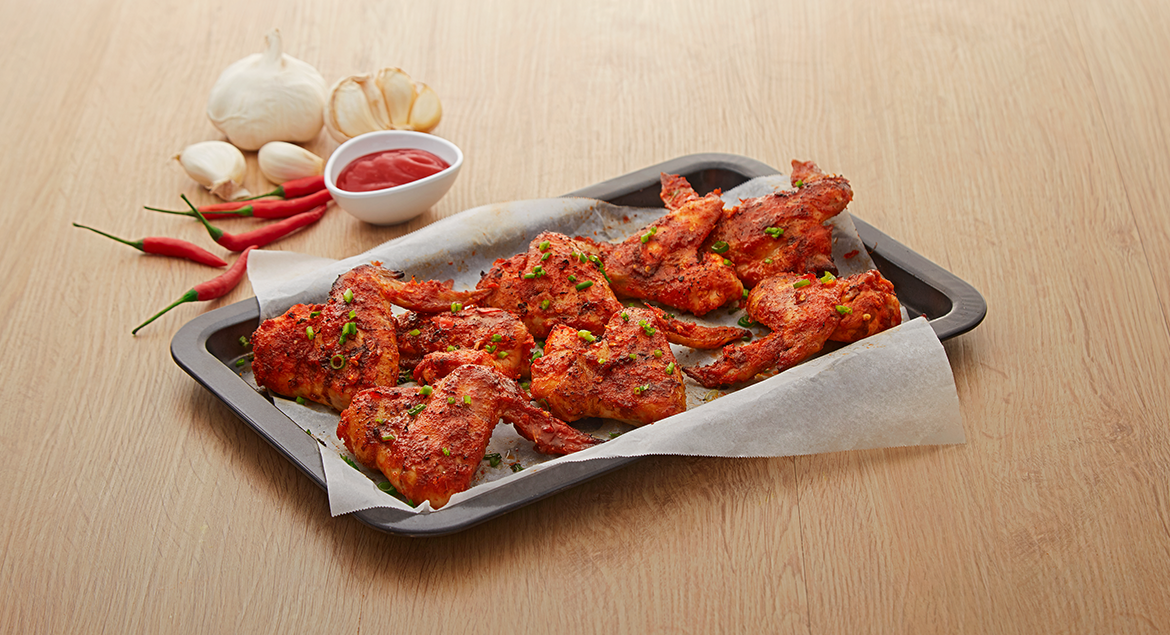 Ingredients
For chicken marinade:
1 kg Kimball Chili Sauce
1 kg Kimball Tomato Ketchup
20 pips Garlic
50g Ginger
50g Red onions
1kg Canned pineapples (only the pineapple)
30 nos Bird's eye chili
80g Coriander powder
80g Paprika
40g Cayenne pepper
80g Salt
300g Oil
Method
For chicken marinade, place garlic, ginger, onions and pineapple in a blender and blend to be a fine paste. Then, toss in the rest of the ingredients and mix well. Set aside.
Wash and pat dry the chicken wings. Make a slit in the mid joint of the wing and toss with chicken marinade. Cover and marinate for 24 hours in fridge.
Cooking method can be oven baked, barbeque or deep fried. For deep frying, coat the chicken wings in some corn flour before frying.