TAMBAH DRAMA RECIPES |
Kimball One-Pot Hainanese Chicken Rice
Preparation Time 15 minutes
Cooking Time 30 minutes
Serving Size 5 persons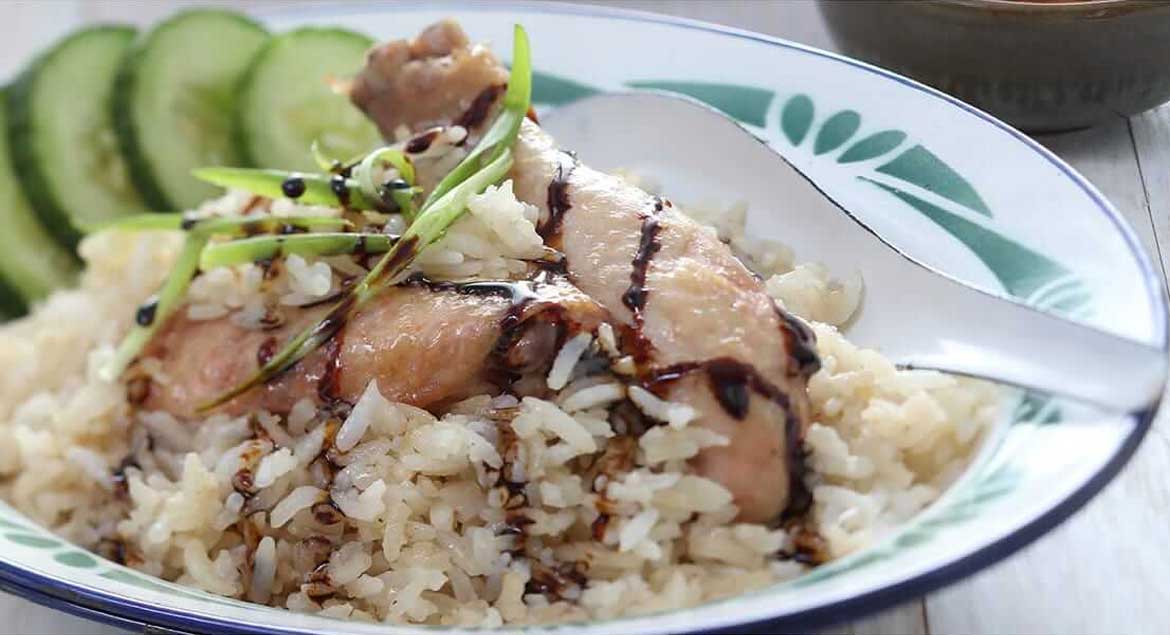 Ingredients
½ chicken , cut into 6 pieces
2 tbsp Kimball Oyster Flavoured Sauce
1 tbsp ginger juice
½ tsp salt
½ tsp ground white pepper
2 ½ cups (500 g) rice, washed and drained in strainer
3 tbsp oil
3 cloves garlic, finely chopped
2 cm ginger, thinly sliced
600 ml chicken stock
2 pandan leaves, tied into a knot
For garnish:
1 stalk spring onion, sliced thinly
1 cucumber, sliced
2 tbsp thick caramel sauce
¾ cup Kimball Garlic Chilli Sauce
Method
"
Marinate chicken with Kimball Oyster Flavoured Sauce, ginger juice, salt and pepper. Set aside 10 minutes.
Heat oil in a large pan over medium heat. Fry garlic and ginger till golden brown, add washed rice and stir to coat rice in the oil. Add chicken stock, ½ teaspoon salt and pandan. Bring rice to the boil, cooking until most of the liquid has been absorbed but rice is still moist.
"Bury" marinated chicken in the rice, turn down heat to low and cover pan tightly. Leave to cook, undisturbed for 25 minutes. Fluff rice up and serve, garnished with sliced cucumber and spring onion. Drizzle generously with thick caramel sauce and serve with Kimball Garlic Chilli Sauce.
"