TAMBAH DRAMA RECIPES |
Kimball Stuffed French Toast
Preparation Time 15 minutes
Cooking Time 20 minutes
Serving Size 5 persons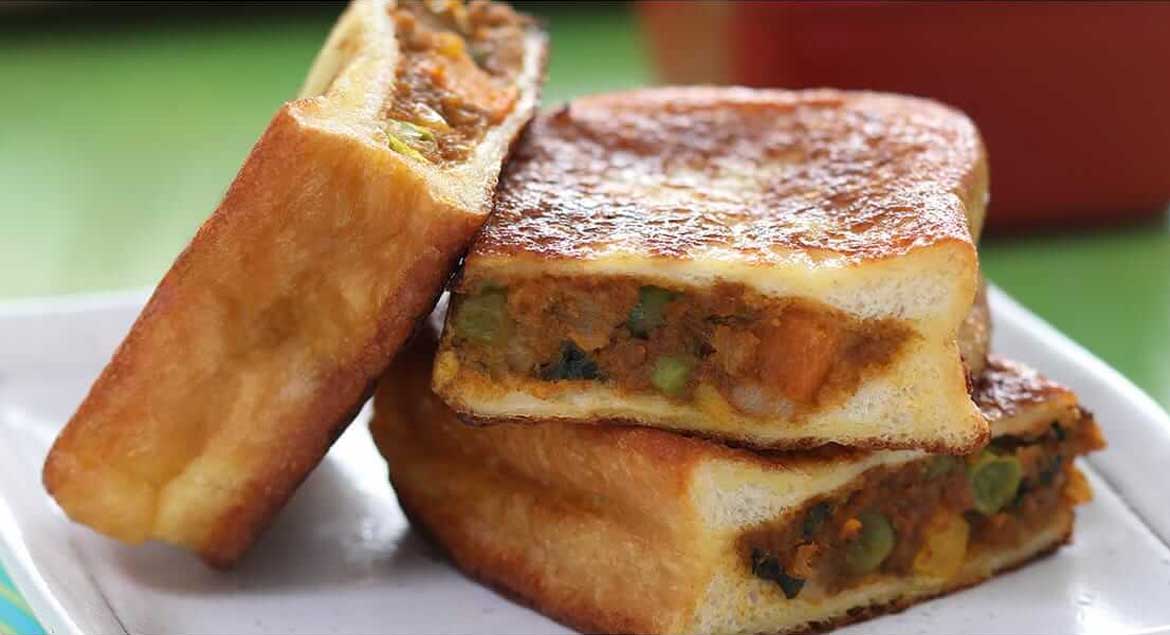 Ingredients
"
For filling:
2 tbsp oil
1 onion, finely chopped
3 tbsp curry powder
300 g minced beef
2 tbsp Kimball Black Pepper Sauce
2 tbsp Kimball Tomato Ketchup
1 ½ cups frozen mixed vegetables
Salt, to taste
2 eggs, beaten
For bread:
3 - 4 tbsp oil
1 loaf sliced bread, preferably 2 days old
4 eggs
1 tbsp condensed milk
½ tsp salt
1 cup water
½ cup Kimball Chilli Sauce
"
Method
"
Heat oil and soften onion over medium heat for 5 minutes. Add curry powder and minced meat and cook about 10 minutes until beef is browned. Add Kimball Black Pepper Sauce, Kimball Tomato Ketchup and mixed vegetables. Cook 10 minutes, season to taste and transfer onto a shallow plate. Once cooled, stir in the eggs.
Spread a generous layer of filling onto one side of the bread and cover with another slice of bread to make sandwiches. Beat eggs, milk, salt and water together and dip each sandwich into the mixture, allowing the bread to soak up the egg mixture well.
Heat the oil in a frying pan over medium-low heat and fry the sandwiches, a few pieces at a time, allowing 2 cm of space between the sandwiches. When golden brown on one side, turn over and cook the other side. Serve hot, with Kimball Chilli Sauce.
"