TAMBAH DRAMA RECIPES |
Spicy Chilli Tomato Chicken Wings
Preparation Time 10 minutes
Cooking Time 20 minutes
Serving Size 3–4 pax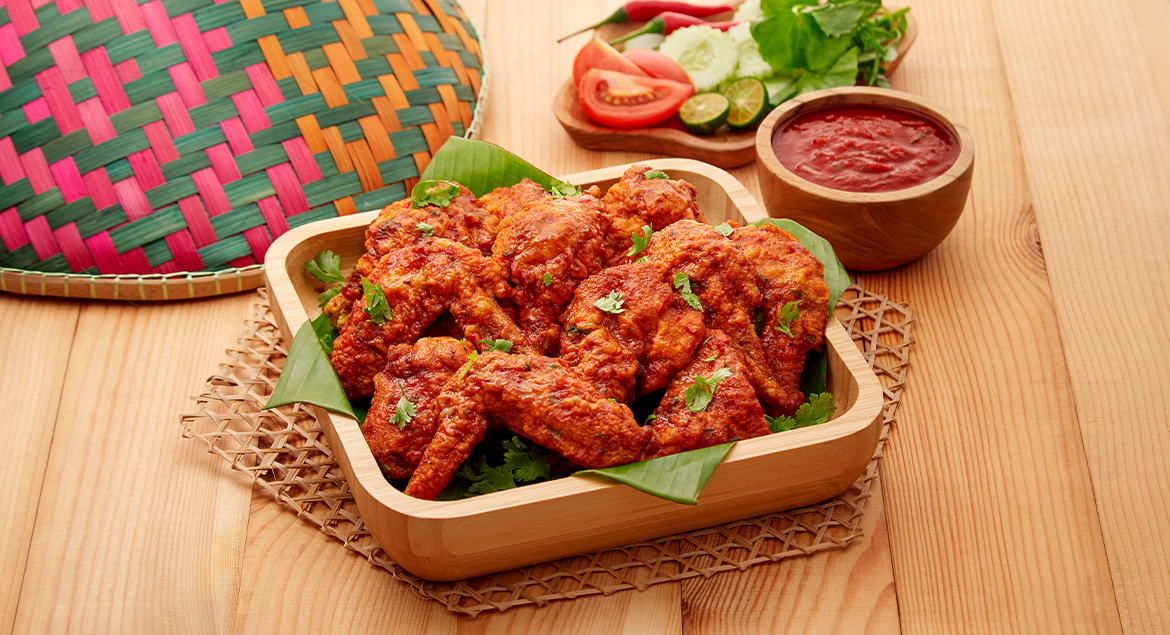 Ingredients
1 can Kimball Spicy Chilli Tomato Pasta Sauce
2 nos Bird's eye chilli, deseeded and finely chopped
1 tbsp Lemon juice
2 tbsp Coriander, finely chopped
Oil for frying
For chicken marinade:
750g Chicken wing, cut into 2 pieces
1 tsp Salt
1 tsp Pepper
½ tbsp Garlic powder
1 tsp Turmeric powder
3 nos Egg white
1 cup Corn flour
For garnishing:
Chopped coriander leaves
Method
Marinate the chicken wings with the chicken marinade ingredients for 30 minutes.
In a small sauce pot, heat up the Kimball Spicy Chilli Tomato Pasta Sauce, bird's eye chilli, lemon juice and coriander. Set aside.
Heat up the oil in a frying pan, deep fry the chicken wings till crispy and golden brown. Remove from heat and place onto a serving plate.
To serve, pour the spicy sauce over the fried chicken and toss well. Garnish with coriander leaves and serve immediately.