TAMBAH DRAMA RECIPES |
Spicy Chilli Tomato Spaghetti Bolognese
Preparation Time 10 minutes
Cooking Time 15 minutes
Serving Size 2–3 pax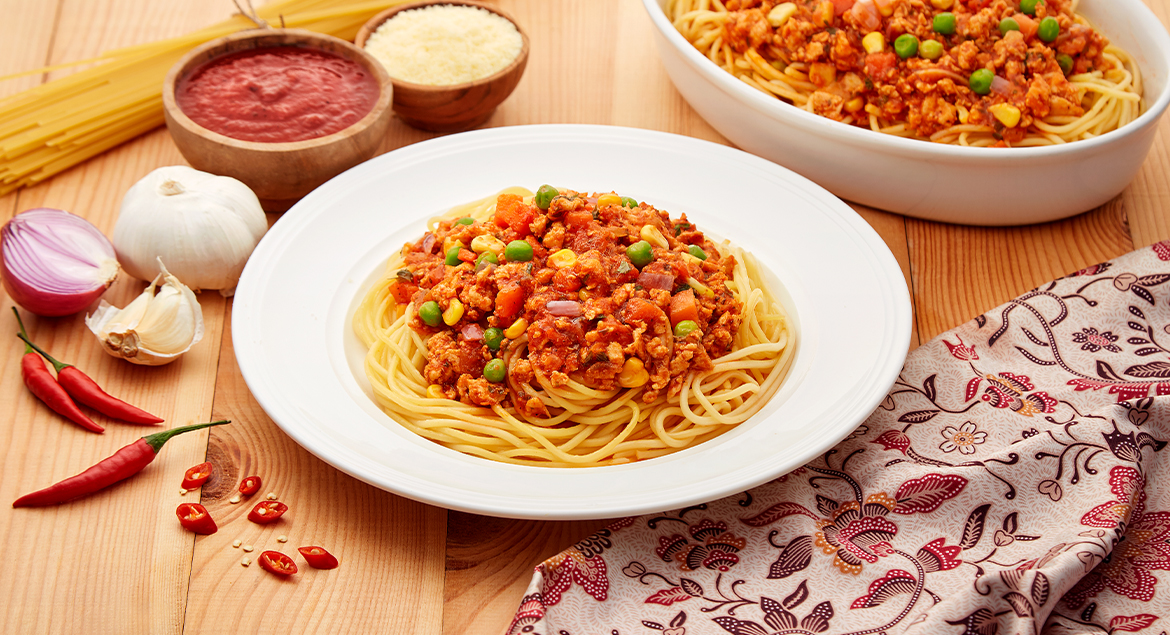 Ingredients
1 can Kimball Spicy Chilli Tomato Pasta Sauce
120g Kimball Spaghetti, cook as per packet instructions
40g Onions, finely chopped
2 pips Garlic, minced
200g Minced chicken
60g Frozen mixed vegetables
2 tbsp Parsley, chopped
Oil for frying
Method
Heat up oil in a frying pan and sauté onion and garlic till soften. Add in chicken and cook till chicken is fully cooked.
Then, add in mixed vegetables, chopped parsley and the Kimball Spicy Chilli Tomato Pasta Sauce. Simmer for 1 minute.
To serve, place Kimball Spaghetti onto serving plate and pour the spicy sauce on top. Serve hot.