TAMBAH DRAMA RECIPES |
Stir Fried Noodle with Gravy
Preparation Time 15 minutes
Cooking Time 10 minutes
Serving Size 4-5 pax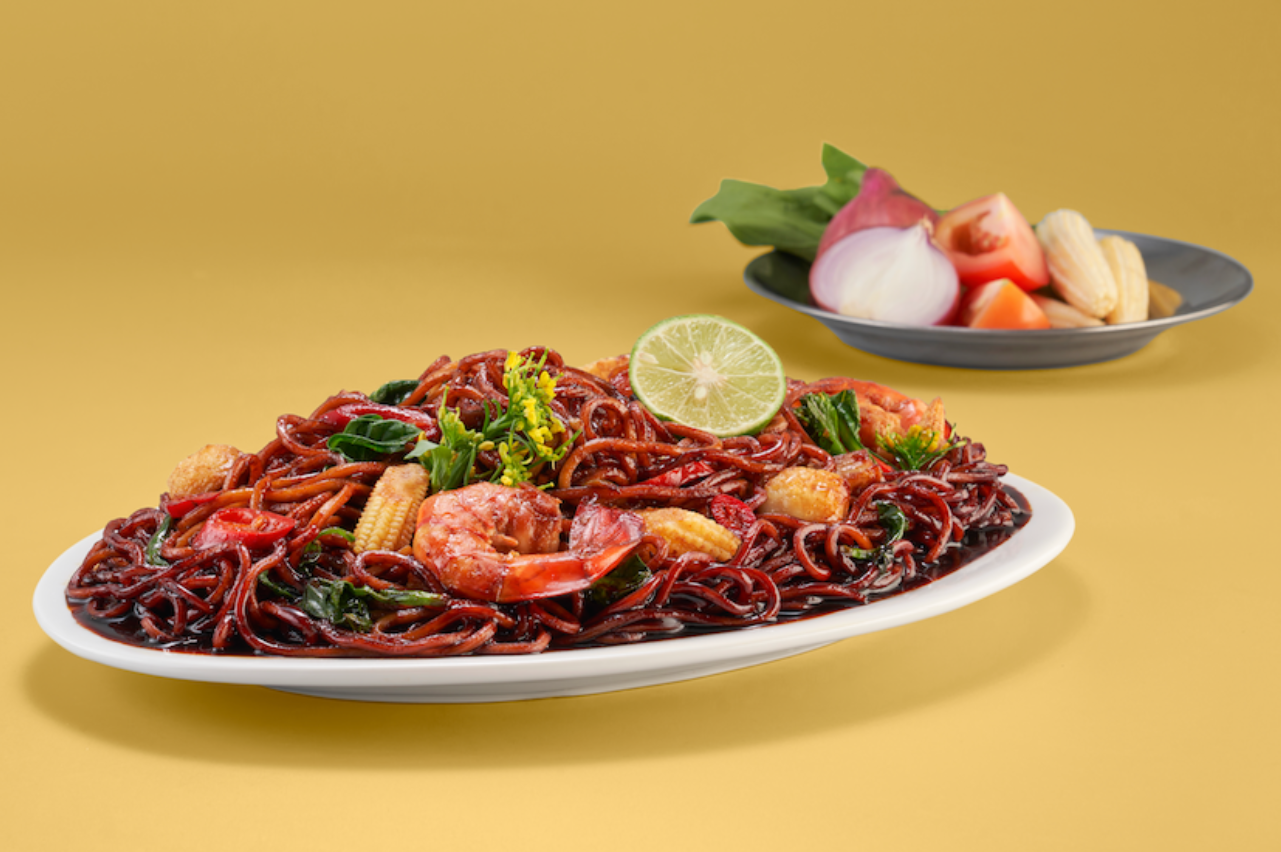 Ingredients
1 Tbsp Kimball Chilli Sauce
1 Tbsp Kimball Tomato Ketchup
2 Tbsp Kimball Oyster Sauce
6 Tbsp Cheong Chan Thick Caramel Sauce
40g Onions, Sliced
30g Garlic, Minced
200g Prawns, Deveined With Tail Intact
2 Pcs Fish Cake, Sliced
100g Fish Balls
100g Mustard Greens, Cut Into 1"
2 Nos Tomatoes, Wedges
60g Baby Corn, Sliced Diagonally
2 Nos Red Chilli, Sliced
½ Cup Water
300g Yellow Noodle (*Recommendation: Serve with Kimball Dry Pasta for a more balanced meal)
½ No Lime
Oil For Frying
Method
Heat oil in a frying pan, sauté onions and garlic till fragrant. Add in the prawns, fishcake and fish balls and fry till cooked.
Add in the mustard greens, tomatoes, baby corn, red chilli and stir fry for 1-2 minutes.
Then, add in all Kimball Sauces, Cheong Chan Thick Caramel, water, and yellow noodle (or Kimball Dry Pasta). Let it simmer for 2-3 minutes on medium heat.
Dish up, squeeze lime juice on top and serve immediately.