TAMBAH DRAMA RECIPES |
Stir Fried Spiral with Dry Lontong
Preparation Time 15 minutes
Cooking Time 15 minutes
Serving Size 4 pax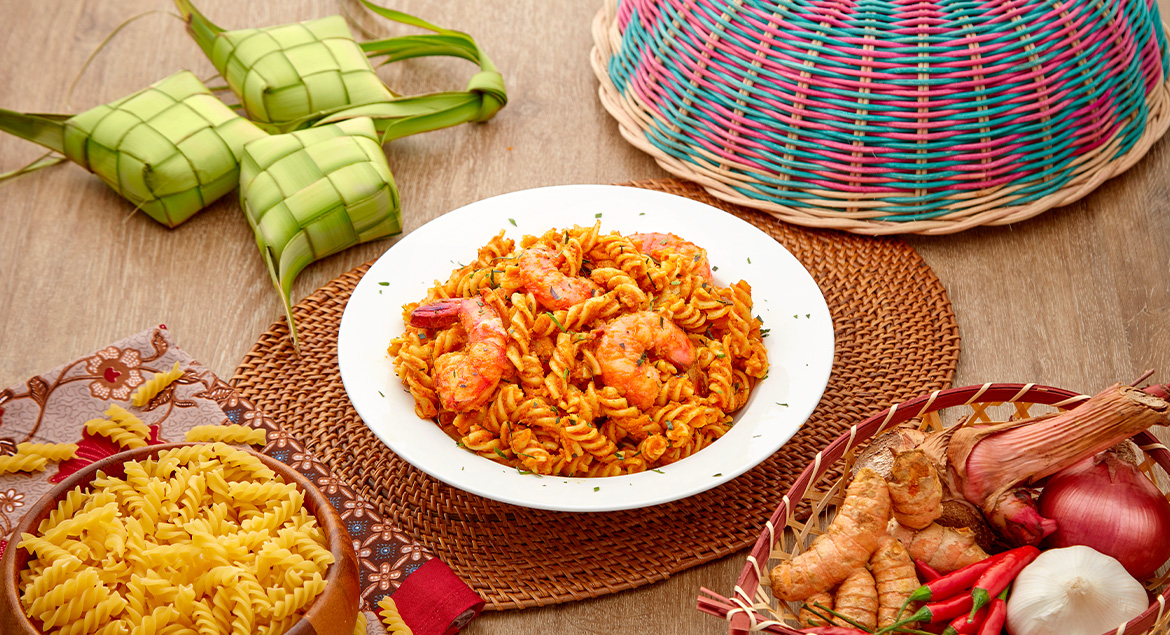 Ingredients
200g Kimball Spiral, cook as per packet instructions
4 tbsp Kimball Traditional Spaghetti Sauce
2 tbsp Kimball Chilli Sauce
Blend to fine paste
120g Onions
4 cloves Garlic
30g Galangal
4 nos Bird's eye chilli
1-inch Fresh turmeric
4 tbsp Dried prawns
8 pcs Medium prawns
2 tbsp Thick coconut milk
60ml Water
6 tbsp Oil
For Garnishing
Kaffir lime leaves, finely shredded
Method
Heat up oil in a frying pan and sauté fine paste until oil rises. Add in all Kimball sauces, coconut milk and water. Mix well and bring to a gentle simmer.
Add in prawns and cook until fully cooked. Lastly, add in Kimball Spiral and mix well.
Garnish and serve hot.