TAMBAH DRAMA RECIPES |
Kimball 3 In 1 Minestrone
Preparation Time 10 minutes
Cooking Time 10 minutes
Serving Size 4 persons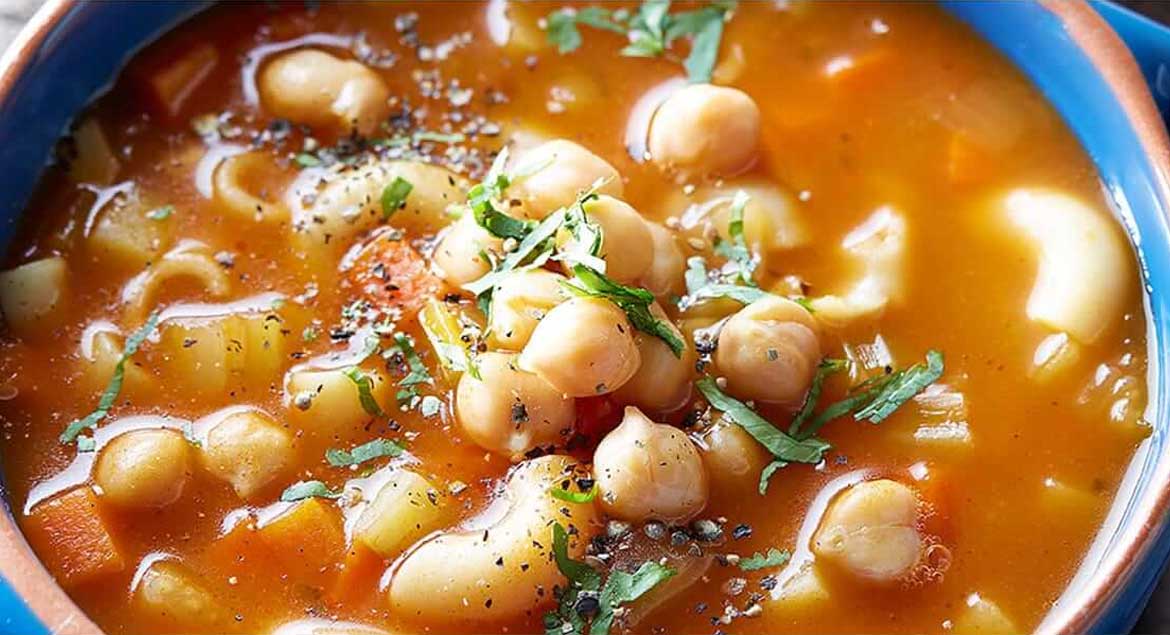 Ingredients
4 cups liquid beef stock
½  cup Kimball Macaroni
½  carrot, diced
1 potato, diced
1 stick of celery (diced)
½  cup Kimball Chick Peas
2 cloves garlic (crushed)
½  cup  Kimball Basil & Garlic Spaghetti Sauce
½  teaspoon black pepper
1 teaspoon salt
Method
Boil the stock in a large pot.
Put in the Kimball Macaroni into the stock and boil.
Then put in the carrots, potatoes, celery, Kimball Chick Peas & garlic into the boiling stock, stirring occasionally until carrots & potatoes softens.
Add the Kimball Basil & Garlic Spaghetti Sauce, season with salt and pepper.
 Cook covered for 6 minutes.
Enjoy it as a soup, dip or meal accompaniments.